JPM has a look fundie mining holdings today:
The run in iron ore over the last year, buttressed by rising Chinese demand, drove a significant rally in the Mining sector. Since Jul-20, the price of iron ore has risen from $112/t to$176/t. The Australian Miners have outperformed by 229bp over the same period. Alongside this rally, managers have increased their allocation to Materials and added key mining stocks to their holdings. The sector has seen an average 70bp up-weight since Jul-20, and January alone saw a 30bp increase in holdings; the largest monthly sector move. Despite this, current levels are 85bp below the peak and only marginally above the five-year average. BHP and RIO remain the preferred iron ore exposures for managers. In particular, BHP is now held in 70% of managers' top holdings. This stock concentration has tracked the price of iron ore closely over the last two years, especially since mid-2020 when BHP's dominance in the top stocks began to rise as iron ore rallied – Figure 1b. Running into the Feb-21 results season managers were well positioned to take advantage of the Materials outperformance. Our resources team recently upgraded their iron ore forecasts, raising 2021 prices from $134/t to $162/t. We remain OW Materials with key holdings in our 'Super Dividend 7': FMG, BHP and RIO.

Materials on the move–In early 2020, managers scaled back their Materials weighting. Holdings bottomed out in Jul-20 and since then have risen 70bp. Over 64% of funds increased their allocation in January, which led to the largest up-weight during the month of +30bp and a recovery to Apr-20 levels.

Well positioned for the record results season–The second largest monthly move in January was in Communications (+23bp). As a result,the managers we track were well positioned to take advantage of the Materials and Communications outperformance during the Feb-21 results season. Both sectors saw strong beat ratios and positive EPS revisions as a result.

Cash reaches record lows…again – The first month of 2021 saw fund managers further reduce cash holdings. This is now the 10th month of cash drawdowns in the past year. Cash levels declined by 27bp in January, bringing average holdings to another record low. At 223bp, holdings in cash are147bp below the two-year average–Figure1a.

The Love Index: WBC moves into"well-held"–There was little activity in the Love Index in January. WBC moved up into "well-held" and XRO overtook AMC as the highest ranked stock in the Love Index.
Some points:
Is it my fault that everybody hates FMG so much? Its holding should be higher at this time in the cycle. Still, I prefer BHP for its oil hedge. Iron ore is about as hot as it's going to get.
Most loved stocks look more contrarian signal as XRO, AMC, COL, GMG are all getting creamed.
I reckon the inflation trade still has six months to run before growth and defensives come back into fashion so plenty of time to pick them up as they fall.
I'm not sure why CBA and WES are so underloved at this juncture. They will both benefit for several years from the new housing bubble.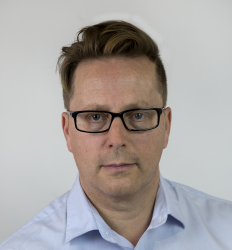 Latest posts by David Llewellyn-Smith
(see all)