The RBA meets tomorrow amid some serious bond market and yield turbulence. This is new territory for the bank. It was only the last meeting that it "shocked" markets by extending its QE program. So, is it prepared to shock again?'
Via UBS:
Higher bond yields now imply a very material RBA rate hike cycle

The recent move in AU 10Y yields is the largest since the initial COVID-driven bond selloff in March-2020; and, before then, the 'taper tantrum'. Importantly, we show that the current shape of the Australian Commonwealth Government bond curve (ACGB) implies a steep RBA tightening cycle, hiking by c.140bps in c.12 months from Q1-24, i.e. the end of the Yield Curve Control (YCC) period, to Q1-25; with a terminal rate of 1.75% (higher than before COVID). We judge that a lot of good news is, by now, priced and that upside from here is limited. If the AU 10-year yield reaches c.2% (now c.1.7%), it will be a very good level to buy duration.

Higher real yields now hurt equities but better economic growth can cushion

Consistent with our global strategists' results for the US, we find that Australian equities have become negatively correlated with real bond yields. Resources are less impacted by rising yields (in line with our previous research). We also use commodity prices to proxy global growth and find that the market can withstand an incremental 10bps rise in real yields for a 1% positive growth shock (8bps in the US).
A few points:
I wouldn't be long growth yet. If yields back-up some more, which seems likely to me, growth will get creamed.
But, markets are seriously wrong about Australia leading a global inflation rebound so don't discount a rotation reversal ahead.
Will the RBA step in tomorrow? Chris Joye today muses:
There is nothing sacrosanct about the RBA's $100bn of asset purchases. It could easily be more.
It is still behind all other central banks at 16% of government bonds versus 23% in the US and 40% in NZ.
It should do MOAR not less because purchases do not impact mortgage rates and house prices.
It could make the amount a dynamic review every meeting.
The RBA needs a "whatever it takes" moment.
Some good points there. This is a real test of the RBA's new spots. If I were them I would double my purchases and roll them out the curve in a proximate version of the Fed's "Operation Twist".
I do think that the RBA will do this in due course. But is it ready to go this week? I am doubtful.
Years of extremely conservative policymaking at the bank is not easily shrugged off.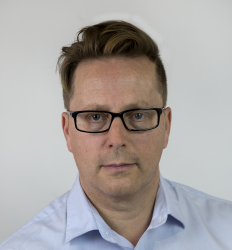 Latest posts by David Llewellyn-Smith
(see all)