BofA with a terrific little insight into what consumers buy the moment that they feel confident that they've seen off the virus:
Post-vaccine behavior–generational data: We focus on spending trends amongst traditionalists which are aged 73–92 and are therefore most likely to have received the COVID vaccine. In particular, spending on airfare surged for traditionalists as compared to other generations – Exhibit 1 shows the indexed level of average spending by cohort to June 2020; traditionalists spending is now 4X the level in June. We do not see the same pattern for lodging which may suggest that traditionalists are traveling to see family rather than take vacations. Spending at restaurants and bars increased modestly for this cohort recently relative to other age cohorts but there was little difference in brick & mortar retail spend.
Regional: We look at how spending trends have differed in regions with strict COVID restrictions (CA and WA) vs. those with easier ones (FL and GA) to get a sense of how much pent-up demand there may be when restrictions are eased. Two areas stood out: restaurants/bars and entertainment. Spending on a yoy basis at restaurants/bars inCA+WA is running 17pp below FL+GA and for entertainment services the differential is 28pp. This suggests that easing restrictions in these regions – even before there is herd immunity – may prompt greater expenditures.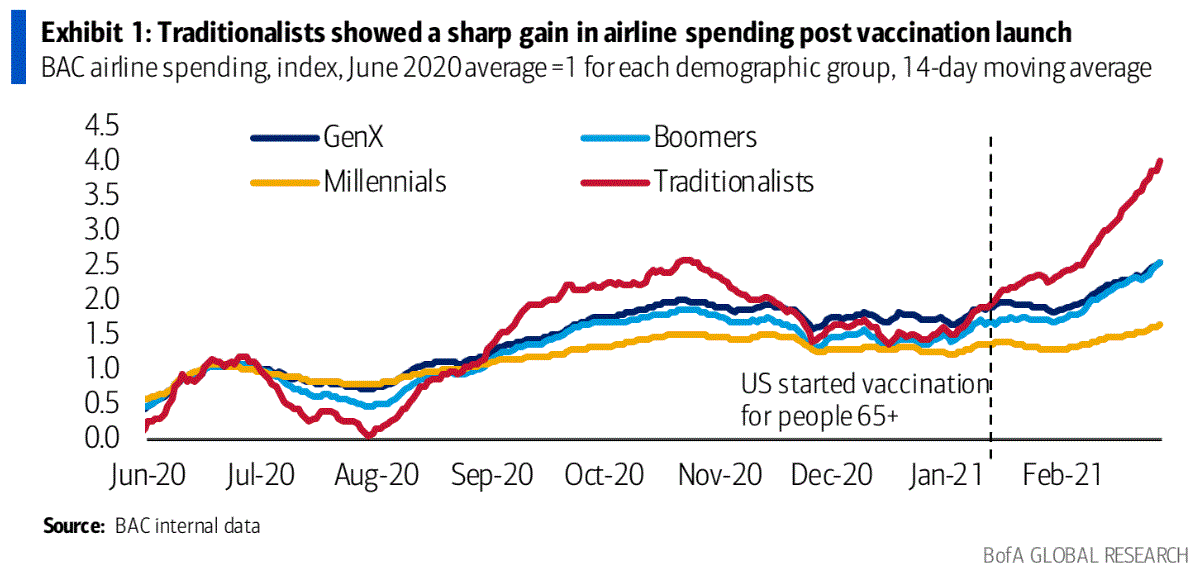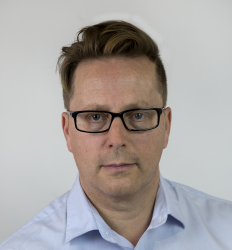 Latest posts by David Llewellyn-Smith
(see all)