See the latest Australian dollar analysis here:
For a few months now I have been making the point that the Australian dollar rally is on unusually thin ice for this stage of the business cycle. Normally, with a  global recovery and a weak US dollar on the back of an easy Fed, we could expect to see the AUD rally for some time.  However, this cycle is different thanks to a number of factors.
The first is that the US has a lot more fiscal stimulus than it would normally and, more to the point, a lot more than Europe has or will have. This growth leadership is augmented by the US being well ahead on the vaccine rollout.
The second is that Europe is headed for a lot less inflation than the US, in part owing to a EUR that already rose too far, and in part the weaker recovery. Via Goldman:
Euro area inflation increased sharply in January, largely on the back of technical factors. Using conservative assumptions, in particular around the impact of the reversal of the German VAT cut, we find that one-off and technical factors account for over 1pp of the 1.2pp increase in headline inflation in January.

Using our Phillips curve framework, we find that underlying inflation pressures are still weak as inflation expectations are subdued and a large amount of slack remains in the economy. We look for sequential inflation to increase from the second half of the year as the economic recovery takes hold but expect only a gradual increase in underlying core inflation to 1.5% in 2024.
Just as European core inflation struggles, US core inflation is going to jump, headline even more:

The global bond back-up is going bifurcate into respective regions and the US will develop a yield advantage to go along with its stronger growth and inflation.
This is going to end the weak US Dollar Index (DXY) which will, in turn, end the Australian dollar rally as it tracks the EUR lower:

Once China begins to slow and commosity prices join the rout in H2 and 2022, the AUD will get a belting: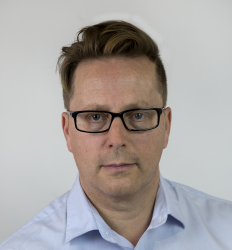 Latest posts by David Llewellyn-Smith
(see all)