Since the beginning of the coronavirus pandemic, we have witnessed Australia's universities warn of financial catastrophe from the collapse of international students. We also saw universities cry foul after they were denied the JobKeeper wage subsidy.
Fast forward to today and it appears the universities were crying wolf, with many posting healthy surpluses.
Earlier this month, Times Higher Education reported that the  University of Melbourne's preliminary financial results posted a $180 million surplus for 2020, including an operating surplus of $8 million. Monash University's unaudited results also reported an operating surplus of $259 million.
Today, The Australian reports that the University of Queensland recorded a $109 million operating surplus last year, which was only slightly below the $128 million surplus recorded in 2019. Nor have international student fees collapsed:
[University of Queensland] held on to far more Chinese students via online study than it had initially ­expected…

Professor Terry said this year's international student acceptances were only 4 per cent less than 2019, which was the last year not affected by COVID.
Other universities have also fared much better than expected. For instance, the University of Adelaide revised its forecast of a $100 million revenue shortfall to $60 million. The University of Sydney downgraded its predicted losses from $470 million to $184 million.
It is important to highlight that the number of student visas on issue at the end of last year was the second highest on record, according to the Department of Home Affairs:
Thus, our Chicken Little universities continue to cream enormous fees from international students:
These same universities insisted they needed millions more in government funding. Just imagine how big their surpluses would have been if they were given JobKeeper?
If universities are experiencing financial troubles, it is because of their own mismanagement, not because of the fake international student "collapse".
Many universities have wasted copious amounts of money on bloated administrations, gold-plated buildings, and questionable research aimed solely at boosting international rankings so they can attract even more foreign students.
Now it is time for our universities to focus their attention on educating Australians by lifting pedagogical standards. This should always have been their number one priority and their primary reason for being.
Running low quality immigration visa factories for maximum profit was never in the national interest.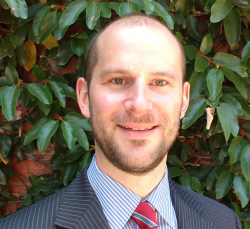 Latest posts by Unconventional Economist
(see all)