God knows, I don't want to write another post on this but what choice have I? The Morrison Government is imploding before our eyes. Having delivered his empathy rebranding speech yesterday, PM Morrison then launched into a diatribe against Newscorp for having its own sexual harassment scandal. The only problem, he made it up:
In the course of today's media conference when responding to further questions I deeply regret my insensitive response to a question from a News Ltd journalist by making an anonymous reference to an incident at News Ltd that has been rejected by the company.

I accept their account. I was wrong to raise it, the emotion of the moment is no excuse. I especially wish to apologise to the individual at the centre of the incident and others directly impacted. I had no right to raise this issue and especially without their permission.
If you want more on our unhinged PM's latest lies then try the ABC. Ask yourself, how crazed does the man have to be to concoct allegations against his only media ally to save his own skin? Even a disgracefully silent Paul Kelly was finally forced to address the issue today.
Meanwhile, the fallout is gathering everywhere. Labor and Greens staffers went on strike yesterday in the Parliament House prayer room, rumoured to be the favoured spot for spontaneous rooting. They declared Parliament House a "disgusting" place for women.
NSW Young Liberals President, Catherine condemned Morrison at Domain for using his family as a human shield:
Dear Prime Minister I am not your wife/mother/daughter. I am a female Liberal MP. I know you love family as do I – and mean well but you clearly do not understand anything about our political experiences. Pls talk your women MPs. If they feel safe- they will tell you!

— Catherine Cusack (@katieqs) March 23, 2021
Amen to that. And it gets worse. Yesterday's Liberal desk wanker was a long-term senior aid that has had input into sexual harassment rules.
Then there are the desperate policy Hail Mary's. PM Morrison is now in favour of female quotas for Liberal MPs. Though who would volunteer at this point is beyond me. Yet Morrison has clearly failed to bring the subject to the attention of his party which instantly rebelled and is apparently "bitterly divided" on the issue.
I can only ask again, where is the process? The research? The public conversation led by the PM? The carefully considered policy reform program? This is open chaos as a government is engulfed by a crisis and cover-up of its own making.
Perhaps we should ask the Liberal's fully-funded semi-retirees. They have the time to think things through. Linda Reynolds is no longer going to the Raisina Dialogue, the Indian geopolitical event, so more harm is done to the Australian national interest while she puts her feet up to avoid accountability for her appalling handling of Brittany Higgins. And the ABC is muscling up to take Christian Porter's defamation case head on. Meaning abused taxpayers are paying for both to fight one another.
Finally, there is the business of misleading parliament and corrupting the police, via Crikey:
First, of course, Gaetjens revealed that he had halted his investigation into who knew about the alleged rape of Brittany Higgins and why, miraculously, no one of the cast of thousands who knew thought to tell the prime minister. Moreover, he said he had told Scott Morrison of that decision on March 9.

As even the centrist, both-sides press gallery hacks pointed out, this exposed Morrison as having misled Parliament, given last week on March 18, he had responded to an opposition question by insisting Gaetjens was continuing to conduct his inquiry and that "he has not provided me with a further update about when I might expect that report".

Gaetjens had updated him, nine days before — and the update was that the investigation was shut down indefinitely.

It's about as close to an open and shut case of a prime minister lying to parliament as you're ever going to get.

Gaetjens justified his decision to shut down the inquiry — and his refusal to answer any questions, contrary to the prime minister's assurance last week — on the basis that the AFP commissioner Reece Kershaw had told him to, as it was endangering the AFP's criminal investigation of Higgins' alleged rape.

Problem was, Kershaw was at estimates downstairs in the main committee room at that very moment. Kristina Keneally did the honours there and asked him directly if he had ever done such a thing. Kershaw denied it.

After that embarrassment, Kershaw within two hours had reversed himself completely and issued a statement saying "I confirm I informed Mr Gaetjens on 9 March it was strongly advisable to hold off". A very handy turnaround from the AFP head. One wonders what phone calls were made from Parliament offices to Kershaw's mobile.

…In the ensuing free-for-all of condemnation that Gaetjens was using the welfare of Higgins — whose welfare has thus far been a distant last in the calculations of the government — as an excuse to refuse to answer questions, he was asked if he had actually spoken to Higgins.

No, he hadn't, he replied, because she'd said she wanted her privacy respected.

So, Gaetjens was tasked with finding out when staff from the Prime Minister's Office (PMO) knew about Higgins, and Higgins herself has recounted her own contact with people within the PMO in the aftermath of her alleged assault that contradicted the claims of the prime minister, and yet Gaetjens not merely hadn't spoken to her but evidently was never going to speak to her.

…Gaetjens also refused to answer when asked if any PMO staff had engaged lawyers for his inquiry — a sure sign that someone had. That matched Morrison's persistent refusal in the House of Reps to answer whether his office had backgrounded journalists against Higgins' partner David Sharaz to discredit Higgins — also a sure sign someone had.
This is a government in utter chaos. Morrison must resign to reset it and restore the national interest.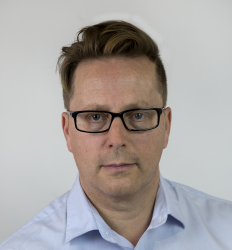 Latest posts by David Llewellyn-Smith
(see all)