Sir Fomo McSpruikerson is an expatriate billionaire and proud proprietor of The Strayan, a vanity media project designed to boost his assets.
WA to vote on secession after BHP announces world's first edible iron ore
WA Premier Mark McGowan has announced that a vote to secede from the rest of Australia will be on the cards, after BHP revealed it had developed the world's first edible iron ore.
Researchers from the mining giant made the discovery public for the first time at a joint press conference with the WA Premier this morning. The poll is scheduled for 15th March, two days after the state election.
"Critics would say that this is a cynical media stunt playing onto parochialism timed before the WA election and they'd be right," McGowan said.
"However, now we've proven not only our energy independence but also our agricultural independence there's no need for the rest of the country. Now they can't say you can't eat iron ore, every time we pull the secession card."
WA Liberal leader Zac Kirkup stated his support for the plan but also acknowledged he had fuck all chance of winning the election.
"Yeh, I'm just cannon fodder at this point so I support whatever the other guy supports," Kirkup told the Strayan.
The Strayan understands Twiggy Forrest is in talks to develop a similar brand of edible iron ore, but concerns have already been raised regarding food safety from his Chinese researchers.
*****
Leaked CCTV footage reveals bricks tied to levers on RBA money printing machines
The RBA is in turmoil tonight after leaked CCTV footage has revealed that bricks are being used to hold down levers on cash printing machines, forcing millions of dollars to be printed every hour.
The leak is believed to be from a disgruntled worker who had safety concerns about the machines being on 24/7 and the fire risk posed.
The leak comes after further allegations that the enter key was glued down on computers responsible for administering the RBA's TFF, designed to keep private banks afloat.
RBA governor Phil Lowe responded to the leak as "standard practice."
"I'm a bit sick of the feigned indignation. I mean, we've been doing QE, ZIRP and now TFF for how many years now?" Lowe told the Strayan.
"If you think we're bad then god forbid you ever step foot inside the Federal Reserve or the Bank of Japan."
Lowe moved to re-assure the public that the RBA stood by it's decision, given that responsible lending laws are due to be relaxed in the coming weeks.
*****
REIWA pops champagne after 8 years of calling the bottom of Perth real estate finally comes true
Staff at REIWA are in celebratory mood this evening, after the bottom of the Perth property market has finally been called.
After Perth real estate prices appear to be heading back up after years of sustained falls, staff at REIWA got the champers out and celebrated what they'd been wishing for years to finally come true.
"It took 8 years of dedicated, monthly spruiking and unprecedented money printing, state border closures and government intervention into the economy to achieve it but we got there in the end," a spokesman for REIWA said.
"I'd just like to thank all our amazing staff and agents throughout the state who held the line so courageously. I have no idea what will happen if Job Keeper and the rental moratoriums finally end and FIFO workers head back to their home states, but it's a victory for now."
REIWA plan to celebrate the occasion with a March spruikathon, with the blue ribbon meth-belt suburbs of Rockingham, Mandurah and Safety the focus of the campaign.
*****
Labor says abandonment of negative gearing reform will also be deleted from upcoming post-election review
ALP opposition leader Anthony Albanese has confirmed that the ALP will not mention it's 180 on negative gearing reform, should it lose the next federal election.
After deciding to quietly abandon the policy in the face of a possible federal poll, Albanese says the move will bot be addressed in a review after a potential election loss.
"We learned our lesson at the last election given our massive brain fart with unlimited parental visas," Albanese told the Strayan.
"I think don't ask, don't tell is the better option here. The LNP has proven that all this past week, so in true ALP spirit we've decided to copy what they do and do a second-rate job of it."
Albanese has also signalled that other policies such as hitching the wagon to China and it's current sleight of hand on immigration by increasing permanent migration and decreasing temporary, are also up for the memory hole treatment.
"I think Kristina Keneally has shown the way for the party to announce a public policy – just bury it and pretend it didn't happen at the slightest hint of opposition."
*****
Phil Honeywood stages hunger strike after Australia closes international border until June
IEAA CEO Phil Honeywood has commenced a hunger strike protest, after Prime Minister Scott Morrison revealed that Australia's international borders would remain closed until at least June.
Australia's chief international student lobbyist has decided to take matters into his own hands, stating he would not eat again until international borders were open and international students were back on Australian shores.
"This is an absolute travesty that our third largest export is being treated as a discardable commodity despite being exactly that for the past 30 years," Honeywood told the Strayan.
"We have some poor vice-chancellors having to sell Audi's and holiday houses in Byron just to cover the economic shortfall. I have employers calling me non-stop begging for employees, it's heartbreaking telling them they'll have no wages to steal from."
Honeywood states he's confident his protest will succeed, but withdrawal symptoms from Chiraz and Wagyu will be his toughest challenge.
"I've given up caviar once before and that was the longest two days of my life. But I'm used to that now as the lack of students has made me cut back on my dietary spending habits."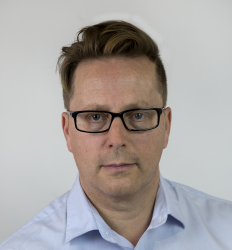 Latest posts by Houses and Holes
(see all)