According to data from the National Skills Commission, published today in The Australian, 21% of employers intend to hire additional staff in the next three months. However, 39% of employers that sought to hire extra workers in the four weeks to 19 February reported difficulties in doing so.
Separate data from the Australian Bureau of Statistics (ABS) shows that 13% of employers were "significantly" affected by staff shortages in mid-February.
The Morrison Government has used concerns around skills shortages as an excuse to drop JobSeeker to the poverty level of $44 a day, as well as the introducing the 'dob a dole bludger' hotline,  in order to force the 1.2 million unemployed Australians into work:
Employment Minister Michaelia Cash said "employers are still struggling to hire Australians" despite COVID-19 restrictions being lifted and businesses ­reopening…

"Every day, we hear more stories of employers across Australia receiving hundreds of job applicants only for a handful to show up to an interview"…

The [employer hotline], as well as stricter mutual obligations requiring jobseekers to complete 20 job searches a month from July 1, ­allows businesses to contact the government if a person rejects a job they are qualified for…
If skills shortages were so pervasive across the Australian economy, we would be experiencing strong wages growth. Instead, wages growth is running at historical lows and is projected by the RBA to remain in the gutter for the foreseeable future. This alone highlights the lunacy of Michaelia Cash's argument, as does Australia's persistently high labour underutilisation.
If Australian businesses are having trouble finding staff, there is a very simple solution: offer higher wages.
Except in very limited circumstances, there is no such thing as a shortage of labour. There is only a "shortage" of labour at the price/ wages firms are generally willing to pay.
Higher wages are also good for productivity because they encourage the least productive businesses to lose people, shrink and go bust, transferring workers, land and capital to more productive businesses. Higher wages also encourage businesses to invest more in labour saving technologies, training and restructuring to raise productivity.
Let the market do its job and let wage rises solve purported labour shortages.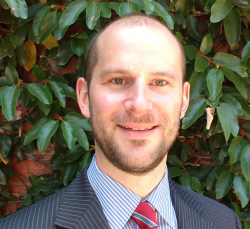 Latest posts by Unconventional Economist
(see all)