Prime Minister Scott Morrison is in deep, deep trouble. He thinks he's fighting a culture war when things have moved far past that. Australia is now the in throes of a generational shift that is rendering the Morrison Government obsolete. It is under sustained attack, quite rightly, from an extraordinary alliance of alleged sexual assault victims and supporters, prominent women in the press, the legal profession, and all decent blokes as well.  This is now a revolution not a political problem.
Let's first reprise the latest news flow. Late yesterday, Morrison completely lost control of the rape narrative. At The Australian:
The parents of the woman who alleged she was raped by Attorney-General Christian Porter support an inquiry into the circumstances that led to her death.

The woman, who has not been named, took her own life in June last year, a day after contacting NSW Police to inform them she did not wish to proceed with a sexual assault complaint she had initiated earlier that year.
The police weighed in with more troubling findings:
…"She also advised investigators that she dissociates and wanted to ensure when supplying her statement that she was 'coherent and as grounded as possible'," the police statement said.

Investigators spoke to the woman at least five times over the next few months and, police said, discussed the support she had from a partner, friends, family and professionals.
Nobody involved in the complaint has been engaged by the Government, at Crikey:
Friends of the woman who alleged she was raped by Attorney-General Christian Porter during a school debate trip in 1988 are disheartened and saddened by the government's response — or lack thereof — to the allegations.

Despite many providing their contact details in a letter given to several politicians outlining the allegations, including Prime Minister Scott Morrison, Crikey understands no one named in that letter has been contacted by anyone within the Morrison government.
Lynda Reynolds also sank deeper into the swamp as her "lying cow" comment regarding Brittany Higgins. First, the PM castigated Reynolds. Then Ms Higgins punched her in the face:
Alleged rape victim Brittany Higgins says it is "incredibly hurtful" to hear that her former boss, Defence Minister Linda Reynolds, reportedly called her a "lying cow".

…Lawyers representing Ms Higgins have issued a letter to Senator Reynolds, demanding a public apology for the "hurt and distress" caused.
There is now a threat of legal action as well.
Meanwhile, even at the old school AFR there is some awakening:
Leading lawyers have insisted there should be an independent inquiry into rape allegations against Attorney-General Christian Porter, saying it was "about having confidence in him and the position he holds".

Barristers Jane Needham, SC, and Larissa Andelman and the immediate past president of the Law Council of Australia, Pauline Wright, also said it might be the only way for Mr Porter to clear his name.
Obviously, there needs to be an inquiry. Mr Porter is not only the subject of allegations, as A-G he is massively compromised in terms of the Government's response to the five other allegations against Liberal Party staff. Frankly, he should recuse himself entirely.
The issue exploded on Q&A with the Coalition coming off a long last again, via News:
Queensland National Party Senator Susan McDonald threw her support behind Mr Porter, saying she felt "deeply" for the woman and her family but that the justice system must be adhered to.

…Fellow panellist and Western Australia Labor MP Anne Aly, who appeared less than impressed by Senator McDonald's stance, cut in by asking: "What about justice for the victim?".
Indeed. How can anybody trust the Government to prosecute any of the six cases via inquiries, reform and legal recourse properly when its own chief legal officer is one of the accused?
I could go on and on. There is scathing material everywhere. The family of the alleged victim of Christian Porter is demanding an investigation into her death as well. Her friends are backing the inquiry to the hilt. There are the beginnings of marches and protests. Idiot MPs have lined up behind Christian Porter with no consciousness that they are throwing themselves under a runaway train because all they read are creepy crawlers at Murdoch.
This started as a coming out for alleged victims of sexual assault seeking justice. But Scott Morrison's empathy disorder and default reflex to cheap culture war politics has now turned it into a rampaging social movement fast gathering the speed of a tsunami.
Gaslighting the growing rage by calling it "mob rule" will only make it worse. The anger is righteous. It wants accountability. Deny it that and it will grow.
By failing to provide legitimate accountability of any kind, Morrison has allowed the issue to mushroom into a war between a party of the privileged and powerful versus all Australian women and those that respect them. That is, everybody else.
It's The People versus Scott Morrison and if he won't give them due process then they will enforce it at the ballot box.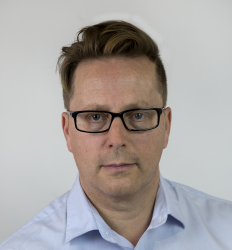 Latest posts by David Llewellyn-Smith
(see all)