The Coalition is a total energy imbecile. And I am being kind. It's a damn miracle that Australia's decarbonisation of the grid is going so swimmingly because the Morrison Government and its Coalition predecessors are completely lost.  After yesterday's excellent news that Yallourn coal-fired power station is going to close in 2028, with seven whole years to be substituted by batteries and other firming power options, this is what the Minister for Energy said at the AFR:

A spokesman for Mr Taylor said Yallourn "will need to be replaced by a significant amount of 24/7 back-up generation and storage, like gas, pumped hydro, and, as we look to the future, hydrogen."

He pointed to Mr Taylor's concerns that consumers would see significant increases in prices if Yallourn isn't replaced, just as occurred with the closures of the Northern plant in South Australia and Hazelwood in Victoria.

"The Commonwealth government will model the impact of the closure on energy affordability and reliability in Victoria," he said.
Power prices didn't increase owing to coal plant closures. Coal does NOT set the marginal cost of electricity in the grid because it can't turn on and off. Gas-fired power sets the price because it can.
When Hazelwood closed there was oodles of spare generator capacity in the National Electricity Market (NEM):
The Australian Energy Market Operator explained this at the time, from Domain:
In an interview with Fairfax Media, the Australian Energy Market Operator [AEMO] said Hazelwood's closure would be offset by the availability of three mothballed gas-fired stations – one each in South Australia, Tasmania and Queensland – and large industrial businesses agreeing to time-shift their electricity use in the event of an emergency.

"The risk is no greater than it was this summer when you look at the generation that's available to us," AEMO chief operating officer Mike Cleary said.

Mr Cleary said removing Hazelwood's 1600 megawatt capacity could have left a shortfall of between 200 and 500 megawatts in the event of a worst-case scenario – extreme temperatures, mass use of airconditioners and no wind to drive turbines.

But he said if necessary this would be replaced by about 830 megawatts of gas-fired power that has not been in use.
The problem was that the Coalition Government of the day was busy protecting the gas export cartel, which had driven the gas price mad, and hence electricity prices followed. Here's the chart (the green arrow is the carbon price abolition, red is Curtis Island LNG startups):
Again, AEMO made all of this abundantly clear:
High-cost gas sets the marginal price and when the price of gas is high so is the price of electricity. This is made worse by the fact that the economics of peaking gas plants (turbines) are far more sensitive to input price changes than are coal-fired power.
The ACCC has explained this repeatedly as well. Even Malcolm Turnbull understood it when he eventually imposed the Australian Domestic Gas Security Mechanism (ADGSM) in 2017 to force local gas to be sold locally. Power prices have fallen ever since.
We never needed Hazelwood. What we needed was cheaper gas. Ironically, by not providing it, the Coalition installed an effective privately-owned carbon tax that delivered generators (polluters) huge price windfalls (paid by customers) that incentivised massive injections of new and cheaper renewable power.
So, we come to today. All of that new supply has combined with tumbling gas prices to normalise the price of marginal power. But, the price of renewable firming power has fallen even more so it is now soaking up all of the investment. Also at the AFR:
When directly questioned on the state government's position on gas power, Ms D'Ambrosio avoided any mention of gas and instead pointed to the massive renewables investment in the state, with $1.6 billion invested in clean energy initiatives in the most recent state budget.

"There will be more than 5000 megawatts of renewable energy coming online in Victoria by 2028, which will more than offset the exit of Yallourn," she said.
That is, gas generation is now priced out as well:

And it's going to get worse:

Much, much worse for gas and coal:

More fossil generation closures are coming fast. But chill, that's the whole point. The replacement clean firming energy will be there because the economics are in place with potential profitability rising with each passing year.
The only thing that is missing in this great transition is the Minister for Energy's brain.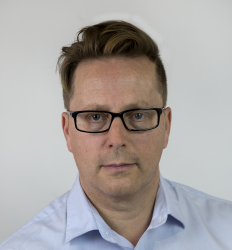 Latest posts by David Llewellyn-Smith
(see all)