The Morrison Government's $34 billion Cashflow Boost was a gigantic corporate welfare scheme launched at the beginning of the Coronavirus pandemic that has received little scrutiny or media attention.
It provided between $20,000 and $100,000 of free cash to all employing entities below a certain turnover threshold. All businesses had to do was lodge their activity statements up to the month or quarter of September 2020. Unlike JobKeeper, they didn't even have to report any reduction in their turnover.
According to the below ATO infographic, 806,635 Australian businesses received $34.31 billion in free cash from taxpayers, averaging $42,500 each:
These funds instead could have given every man, women and child in Australia over $1,300 in cash, or around $5,300 for a family of four.
To date there has rightfully been lots of rumblings about the $90 billion JobKeeper wage subsidy, which has been abused by employers to boost their profits. However, JobKeeper at least had a turnover test that had to be met, even if it was regularly manipulated.
The same cannot be said for the Cashflow Boost, which did not require any eligibility to be met, other than being a small or medium-sized enterprise with employees.
A $34.3 billion subsidy to 806,000 businesses, many of whom have had boom years, should be controversial. It is one of the biggest corporate welfare programs Australia has ever seen and, alongside JobKeeper, a major reason why corporate profits soared last year.
The question is: why aren't more commentators and the mainstream media talking about it?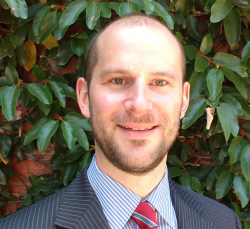 Latest posts by Unconventional Economist
(see all)