Michael Abrahamsson of Flinders Private Wealth says there has been a sharp increase in premiums for insurance coverage provided within superannuation funds, particularly income protection insurance.
Xavier O'Halloran of Super Consumers Australia in turn warns that there is a growing trend for insurance policies within super to feature more restrictions and exclusions when making claims, such as for pre-existing medical conditions; likewise, many funds are increasing the waiting period before members can make an insurance claim.
From The New Daily:
The situation is so bad that financial regulator APRA has written to super funds and insurers warning that if current trends continue, "members are likely to be adversely impacted through further substantial increases in insurance premiums and/or a reduction in the value and quality of life insurance in superannuation"…

"We have seen policies jump by as much as 30 per cent, especially around income protection," [Flinders Private Wealth principal Michael Abrahamsson said]…

"We're concerned about some of the exclusions that are in policies that cover disability insurance," said Xavier O'Halloran, director with Super Consumers Australia.
The Productivity Commission's (PC) 2018  500-plus page report on Australia's $2.6 trillion superannuation industry explicitly recommended abolishing compulsory life insurance for people aged under-25. It also recommended additional measures to "weed out poor value policies".
The Grattan Institute also claimed that compulsory insurance is unnecessarily eroding super balances by around $1.9 billion a year and supported the PC's recommended reforms.
In late 2019, the Morrison Government passed legislation banning default insurance cover for superannuation fund members under the age of 25 and those with low account balances. However, an exemption to the ban was carved-out for those deemed to work in dangerous occupations and emergency services workers.
At the time, the Australian Treasury estimated that the legislation would cost insurers around $3 billion in lost premiums. Therefore, the Morrison Government's super insurance reforms have probably contributed to the premium escalation, since insurers would have been left with an older pool of higher-risk (and higher claiming) members.
Clearly, more work needs to be done by policy makers to ensure that superannuation members receive value for money on their insurance.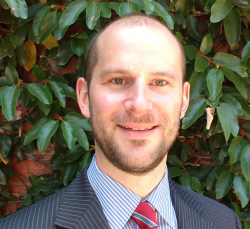 Latest posts by Unconventional Economist
(see all)