State Governments are growing increasingly agitated over quarantine arrangements and are expected to turn up the pressure on the federal government at today's National Cabinet meeting.
A fight has broken out between the NSW Government and its counterparts in Queensland and WA after NSW sent both states an invoice for $7 million (WA) and $30 million (Queensland) for processing its returning residents between 29 March and 30 September last year.
The state and territory governments had previously agreed to cover hotel quarantine bills of their residents. And because NSW has done the heavy lifting on quarantine – accepting 3,000 returned travellers each week versus 500 to 1,000 in the other states (excluding Victoria) – it wants to be financially compensated.
However, both the Queensland and WA Governments are refusing to pay, with Queensland Premier Annastacia Palaszczuk labelling it "absolutely ridiculous" and WA Premier Mark McGowan posting a video on Facebook of the quarantine bill being shredded.
Queensland Premier Annastacia Palaszczuk and Victorian Premier Daniel Andrews are also expected to team up against the federal government today at National Cabinet to demand that it take more responsibility for quarantine.
They want the federal government to approve and fund two new mega-quarantine facilities in Victoria (Avalon, 56 kms west of Melbourne) and Queensland (Toowoomba) based on the highly successful Howard Springs facility in the Northern Territory, as well as approve international flights to land at regional airports.
My view is that the federal government must stop abrogating its responsibilities and step up to the plate on quarantine. A national response is clearly needed and the federal government has constitutional responsibility for quarantine.
It makes no sense housing quarantine in densely-packed city hotels with shared ventilation, where the risk of contamination and spread into the community is high.
The costs of breaches have been enormous, culminating in city-wide lockdowns, state border closures, and many billions of dollars in lost economic activity and economic stimulus.
Facilities like Howard Springs offer obvious benefits over using city quarantine hotels, including:
They are located away from major population centres;
They provide abundant fresh air and space between guests and staff; and
They provide greater comfort than being stuffed into a hotel room for two weeks.
Australia's governments must get quarantine arrangements right if we are to avoid further costly virus outbreaks, shutdowns, and disruption. This necessarily involves moving quarantine out of city hotels into low density accommodation in remote areas.
The federal government must stop passing the buck and coordinate and fund Australia's quarantine effort.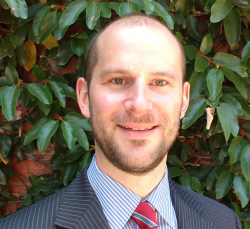 Latest posts by Unconventional Economist
(see all)