Via Banking Day:
Lousy payments volumes in February and January may put a dampener around relief at the 3.1 per cent rise in GDP in Australia over the December 2020 quarter, which dangled the prospect of achieving the hoped for 'V-shape recovery'.

While housing prices and consumer and business confidence echo the recovery story, research into the SME sector from Judo Bank finds more than a third of businesses may be ready to throw in the towel.

The daily average value of all interbank Real-time Gross Settlement (RTGS) payments in February 2021, at A$184 billion, was seven per cent lower than the daily average in payments values over the final quarter of 2020, RBA data released on Tuesday shows.

February 2021 volumes were also only 80 per cent of values in February 2020, the month prior to the economic onslaught of the Covid pandemic in this country.

Consultant Grant Halverson wrote of the RTGS data; "Eleven months since the pandemic started in March 2020, value is down 5.9 per cent, while transactions are down 11.5 per cent.

"Basically transactions crashed in April and have not recovered – despite all the spin."

Judo Bank's research found 31 per cent of SMEs are in an 'exiting phase'.

Then another 11 per cent are in a 'contracting business phase', while around the same number "cannot accurately determine what business phase they are currently in".

One in four SMEs do not know what they plan to focus their business strategy on post-crisis (25.9 percent). One in three will consolidate and take stock (33.0 percent).

One in ten are bringing forward succession plans (12.3 percent) while 7.5 percent are exiting the market altogether – registering twice as high in the A$1-10m segment relative to the A$10-50m segment at 9.3 percent and 4.7 percent respectively.

A much higher proportion of $1-10m enterprises are facing the possibility of insolvency after an extended period of depressed revenues, relative to the more insulated $10-50m segment.

East & Partners conducted the research for Judo, a sample of 1,753 SMEs with turnover of $1million to $50 million. SMEs had average debt facilities in place of $3.2 million ranging from $200,000 to $12.2 million.

Just under one in two enterprises sought funding in the last 12 months, with three quarters of all loan applications successful.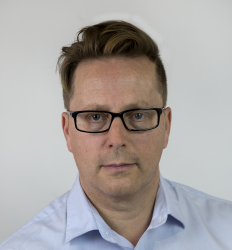 Latest posts by David Llewellyn-Smith
(see all)