Victoria and South Australia are seeking to impose levies on electric car users to compensate for not having to pay fuel excise, arguing they should help pay for road maintenance.
However, the Greens have tabled legislation in the Senate aimed at discouraging these measures, arguing they will impede the move to net zero emissions and will deter people from buying electric cars.
The Electric Vehicle Council (EVC) also argues the federal and state governments have created a hostile environment in Australia as far as electric vehicles are concerned.
From The New Daily:
Senator Rice's bill seeks to establish a new condition on financial assistance provided by the Commonwealth government to neutralise the revenue effect of "taxes and charges imposed by states and territories on the purchase and use of electric vehicles".

If passed, the legislation would see the Commonwealth deduct any revenue raised from taxing EVs from the amount of money it would normally pay the state that raised this revenue.

"We can't stop the state governments from doing it. But the feds would be able to make it not worth their while financially," Senator Rice told The New Daily…

EVC chief executive Behyad Jafari laid the blame for Australia's lacklustre EV uptake at the feet of its politicians.

"There's simply no sugarcoating it at this point – Australia has marked itself out as a uniquely hostile market to electric vehicles," Mr Jafari said.
The key issue here is that Australian motorists paid $19.68 billion in fuel excise tax in the 2019 financial year. And with the EVC forecasting that 50% of new cars sold in 2035 will be electric, governments are facing a big budget black hole:
This budget black hole will arise because the shift to more efficient conventional vehicles and electric vehicles will cause fuel excise receipts to collapse:

This will inevitably mean that policy makers will be forced to shift to some form of direct road user pricing to cover costs.
The Victorian Government has imposed a 2.5c a kilometre charge on EVs. This is still a bargain compared to the 42c per litre paid by conventional motorists using petrol and diesel vehicles. Even after these EV charges, conventional motorists will contribute far more towards road cost recovery than their EV counterparts.
But this is a stop-gap measure only and governments will still need to shift to full direct road user charges. Indeed, the EVC sees direct road user charges as "inevitable":
The EV industry accepts that a road user charge is inevitable as the car fleets transition to electric, but argue it should be introduced fairly and evenly.
The EVC should be careful what it wishes for. Because if direct road user pricing comes into effect and fully recovers the cost of road provision, then EV owners would very likely pay much more than 2.5c a kilometre.
In other words, the EVC and the Greens should stop complaining.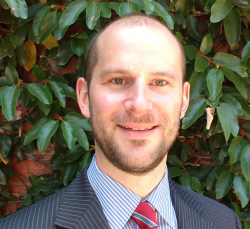 Latest posts by Unconventional Economist
(see all)