Millennials beware! You about to learn what markets are actually about. Stocks don't only go up. Especially tech stocks. Sometimes they go down and a long way too. Let's kick this discussion off with some charts. DXY continues its recent strength:
The Australian dollar was weak against all developed market currencies as risk struggled:
But it remains strong against emerging market forex:
Big miners were still strong:
Emerging markets stocks look very toppy indeed to me:
Even junk bonds are showing a little (tiny!) stress:
The problem is yields which keep on rising in the US:
Which always threatens growth stocks. In particular, on this occasion, the great stay at home COVID winners of 2020, tech:

A looks at the daily Nasdaq chart shows that it is has a right shoulder in place in a head-and-shoulders top, now sitting right on the critical support neckline:
Literally, one more day of rising yields, and this thing is going to break into a free fall. Let's face it, it should. High-beta valuations are silly
It's driven by a flood of new retail money, just as the Dot Bomb was. Armed with stimulus cheques and the indestructibility of youth:
Do they understand factor rotation?
There is one possible short-term save ahead. The Fed might flip to Operation Twist III tomorrow:
It would sell short-dated Treasury holdings and reinvest those at longer durations.
This lifts short-term rates while suppressing the long-end of the curve.
This helps protect US fixed mortgage rates which are mostly attached to the 30-year yield.
That might save high-beta stocks for one more round at the casino. But, the belly of the curve would probably still sell and that's still going to hit high-valuation growth, especially tech.
It was circumstances very similar to this that got me interested in markets and macro over twenty years ago. Back then I was the deer in the headlights.
A whole new generation may be about to learn the hard way.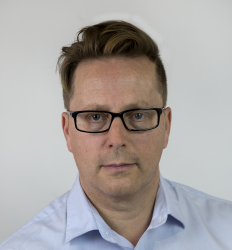 Latest posts by David Llewellyn-Smith
(see all)