Last week's national accounts release for the December quarter revealed that Australian households accumulated a record $187 billion of savings in calendar year 2020 as they cut back spending (due to COVID restrictions) and banked enormous amounts of stimulus.
The problem for these savers is that deposit rates have fallen to a fresh all-time low according to new indicator deposit rates data released by the Reserve Bank of Australia (RBA).
The average 1-month term deposit rate was just 0.05% in February, whereas the average 3-month and 6-month term deposits fetched only 0.10% and 0.20% respectively:
At the longer end, interest rates on 1-year and 3-year term deposits remained at a record low 0.30% and 0.35% respectively in February:
Meanwhile, the average interest rate across all deposit terms was a record low 0.20% in February 2020, a massive change from the 5.20% earned just prior to the Global Financial Crisis in June 2008.
If you add inflation (CPI) into the mix, which was 0.9% in the December calendar year, then Australian savers are going backwards in real terms.
This is the RBA's goal after all. They want people to go out and spend to support the economy.
Therefore, a large chunk of the $187 billion saved by households in 2020 will inevitably flow into consumption and assets in 2021.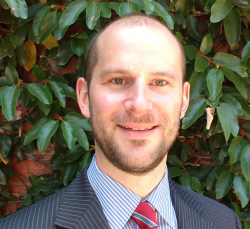 Latest posts by Unconventional Economist
(see all)