See the latest Australian dollar analysis here:
Some interesting tweets from various financial mavericks overnight on the ongoing gold versus Bitcoin debate. Pater Schiff versus Mark Cuban:
Congratulations to those who bought Bitcoin early, pumped up the price, and who've been dumping into the hype. You succeeded in getting Wall Street to buy into the mania. When I first learned about #Bitcoin I didn't think smart investors would be dumb enough to buy. I was wrong.

— Peter Schiff (@PeterSchiff) March 1, 2021
What we are seeing built w/crypto today is just proof of concept. As tech continues to get better/cheaper/faster there will be new applications and maybe even something that supersedes what we know as crypto today. But Gold won't ever change. Which is why it will die as a SOV.

— Mark Cuban (@mcuban) March 2, 2021
Don't forget, Gold was a SOV built on technology. From picks and shovels to mining operations that keep trying to improve. Whoever could use the tech of the day to find and mine the most efficiently was the most rewarded. Much like Crypto is today. Gold is dead Peter. Move on.

— Mark Cuban (@mcuban) March 2, 2021
Mark, a lot of your athletes wear #gold jewelry. Ask them why. Gold has many uses outside of Jewelry that contribute to its value as a metal. It's not hyped at all. Gold is money. #Bitcoin is 100% hype. It's nothing. Blockchain is a technology, but it's better applied to gold.

— Peter Schiff (@PeterSchiff) March 2, 2021
Some muddy thinking there. If BTC turns you into a banker, then it obviously competes (that is, threatens) other bankers. This is the conundrum that confronts all private currencies. The more they succeed the closer they get to failure as the threat to existing issuers of currency grows. This includes every nation-state.
So, to the extent that BTC is a medium of exchange, it is therefore doomed, and that argument can't be used to justify its role as a store of value like gold.
Can the store of value argument hold up for BTC without it being a medium of exchange? It has for gold for thousands of years so quite possibly. Gold is money but it's not readily usable currency. BTC could be considered in the same light.
The artificiality of BTC's value is a problem. It can be argued using cultural relativism that gold is no more intrinsically valuable than BTC. But it does have a long history, especially as a reserve currency, that must be worth something. Can we see central banks buying BTC? Certainly not if it develops as a parallel medium of currency that undermines them.
Likewise, gold is the outcome of production. BTC consumes resources to produce nothing. Not that that is necessarily a problem in a virtual world but it again weighs against the perception of BTC as a store of value. So does the fact that BTC is a truly useless item if some kind catastrophe befalls society which does underping the value of gold in some measure.
As well, if BTC is a store of value then in relation to what? If it is "digital gold" then it should respond to the same price inputs. Real interest rates and the value and stability of the prevailing reserve currency should determine its value. So far, that has kind of been the case but if it keeps going up now as real rates rise and the USD turns higher, which is why gold is falling, then BTC starts to look a lot more a free-floating ponzi-scheme.
One thing I can agree on with Mark Cuban is that, for the time being, the lure of BTC has proven strong enough that it has killed gold as the reflation metal.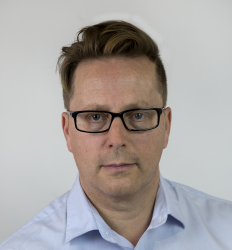 Latest posts by Houses and Holes
(see all)