For the first time in more than a decade, Australia's first home buyers (FHB) are enjoying their moment in the sun.
Thanks to generous subsidies and a 60 basis point discount in mortgage rates, the value of mortgages issued to FHBs has overtaken investors.
As illustrated in the next chart, there were $7.2 billion FHB mortgages in January versus $6.6 billion worth of mortgages issued to investors: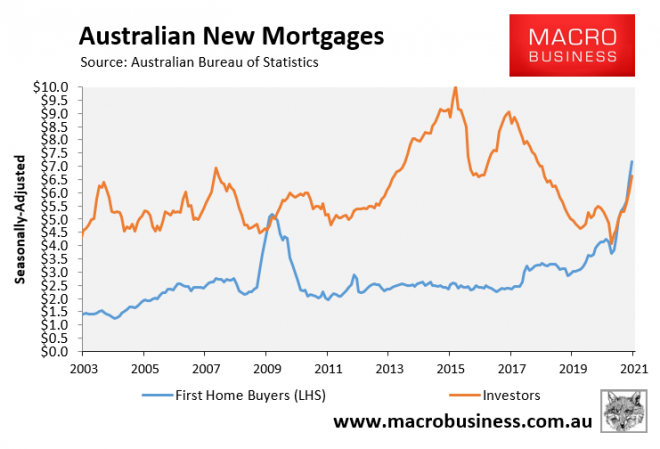 This is a far cry from the 2015 investor mortgage peak when the value of investor mortgages issued ($10.1 billion) was roughly quadruple that of FHBs ($2.6 billion).
It is also only the second time in recorded history that FHB mortgages have outweighed investor mortgages – the other time being briefly in 2009 when massive FHB grants were temporarily available in the wake of the Global Financial Crisis (GFC):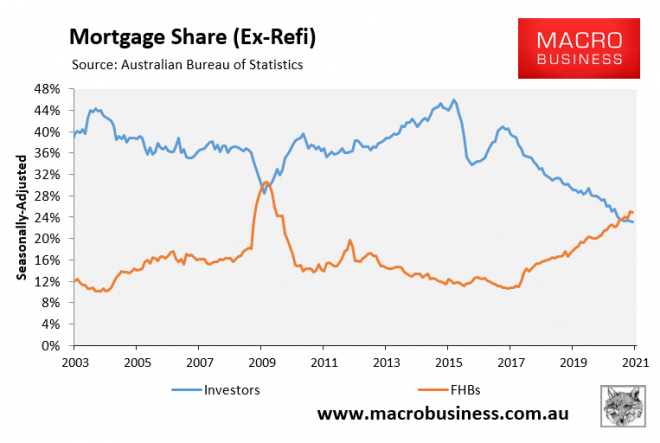 Like then, I do not expect the situation to last.
According to the Reserve Bank of Australia's indicator mortgage rates, investors can borrow at rates of between 2.5% (fixed) and 3.0% (variable). These will look highly enticing outside of Sydney and Melbourne, where juicy rental yields of more than 4% are on offer:

Given low borrowing rates and capital appreciation is locked in for the foreseeable future, I believe that it is only a matter of time before investors pile back into the property market. And when they do, they will once again crowd-out FHBs.
Thus, we look to be repeating the post-GFC house price boom where FHBs led the recovery before passing the baton to investors.
Sooner rather than later, frustrated FHBs will once again be watching from the sidelines, outbid by well-heeled investors able to leverage their existing property holdings.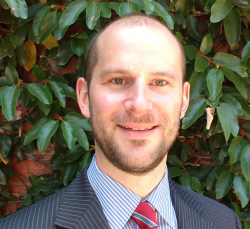 Latest posts by Unconventional Economist
(see all)