One of the more darkly amusing aspects of COVID-19 was how it illustrated that so much of our economy is no more substantial than a fume. Despite shutting down huge swathes of GDP, government spending simply stepped into that income breach without great disruption to much. This is because so much of our "production" these days is no such thing. It would be better referred to not as the production of "widgets" as it is the production of "wankets", The many little high touch services that we these days consider hard economy activity even though they are little more than the personal care services that dominate our suburbs. Recall my previous writing on this subject:
All of these local shops are a hive entrepreneurial beavering. But all of them are directed inwards in an endlessly dividing paradox of insignificance. None of them is tradable, as services mostly are not, so none has the chance to flower much beyond the local shops, let alone nationally or internationally. That poses a problem for the economy because if all you ever do is service one another in more elaborately infinitesimal detail then there is no actual wealth generation going on. There was no organic capital generation, no capital deepening nor breakthrough's in efficiency. The capital that drives this machine by definition comes from outside of it in the form of a visitor, a new buyer of a local asset or someone that has borrowed to invest.
This is even more interesting in terms of global trends. The K-shaped economy of 2020, which saw global goods orders and production boom, has hardly touched Australia. We've seen a little lift in the hard production of "widgets" as manufacturing came out of the slump a little earlier than other sectors but from a very low base. We've simply subsidised our "wankets" such that they could carry spending on without carrying on working, as it were.
For a little proof of this, let's turn to some new SEEK data that records the various trajectories in job ads over the past year. The headline numbers look pretty good:
Towards the end of the year and into 2021, certain states and industries found it harder to fill vacancies. As we saw an increase in job ads this reduced the availability of candidates, as more ads offer more choice for job seekers. Industries with customer-facing roles saw a drop in application volume, in some cases by up to 30% y/y.

Job seekers are being more selective when choosing which roles to apply for. While the number of job seekers viewing ads is equal to the same time in the previous year, the number who go on to apply is 10% lower year-on-year (as at December 2020).

This behaviour is in contrast with what we saw at the start of the pandemic, where applications per ad were typically higher than usual. So, it's increasingly becoming more of a job seekers' market, particularly in Western Australia and Queensland, and in industries like Trades & Services, Manufacturing, Transport & Logistics, Hospitality & Tourism and Retail.
The forefront of the anus economy is consumer services. There the COVID-prolapse struck hardest but then rebounded just as hard as lockdowns did their work:
Consumer Services roles are the front line of customer contact, and unsurprisingly this sector was hit the hardest as the pandemic evolved.

However, its recovery also went hand-in-hand with the lifting of restrictions. During the four weeks of April 2020, Consumer Services were at just 17% of pre-COVID levels but have since recovered well.

Consumer Services roles are 7.4% higher from November 2020 to January 2021 than in the same period 12 months prior.
Sadly, the more qualified producers within services, that do generate widgets, are still high and dry. This is a problem because that segment includes such wealth generators as education and science. Other sectors have enjoyed "catch-up" growth as they recovered their losses.
But, notice where the real recovery sector is: bureaucrats. This is where unproductive "wankets" are absolutely booming.
Because "wanket" production is by definition insubstantial and capital-lite, is it any great surprise that it comes with rising job insecurity?
Unsurprisingly, the mix of work type among advertised roles changed slightly in the last year with casual work making up a higher percentage of roles. Looking even further back, from 2013 to 2019 the portion of casual positions advertised on SEEK has grown from 6.0% to 8.8%. This number increased to 11.6% in 2020. In addition, part-time roles rose from 7% in 2019 to 8.5% in 2020.

Leading up to last Christmas, there was an abnormally high demand for casual (36.1% y/y) and part-time (29.4% y/y) roles.

This was due to a delayed pre-Christmas ramp up and a change in the mix of role types being sought generally.

The table on the left shows how the different work types have changed since April 2020. There has been a split as more casual, and part-time roles have been advertised. As of January 2021, casual (42% y/y) and part-time (36%y/y) roles increased y/y. Full-time positions still make up the majority of job ads but are down 3% y/y.
That said, easy come, easy go is also easy come again:
When events impact the labour market, we look back at past data and trends that can give us insights into what may happen. For example, each year, we know that Easter is a quiet job advertising period and the time that it falls impacts job ads differently each year.

The 2008 Global Financial Crisis (GFC) provides the closest comparison for the impact that COVID-19 has had in the job market.

As you can see from the graph, COVID had a swifter and more sudden effect than even the GFC. The good news is that within two months of the initial outbreak here in Australia, we had already reached the lowest number of ads before job ads started to recover.

During the GFC, job ads dropped to below 60% of volumes after seven months and stayed there for four to five months before starting to return. COVID hit rock bottom in April and starting to return from May.

In other words, the falls observed in the first three weeks of March 2020 took three months during the GFC.
Now, I don't mean to be critical of the anus economy (well, yes I do). It is certainly flexible given it can substitute income easily from private to public sources without actually causing much harm to what's left of productive capacity. Plus, as we enter the MMT age, there is no end in sight to the sustainability of "wanket" production given the external input of endless debt now has no limit.
But I do wonder if over the longer term we wouldn't be better off having two classes of GDP. The whirring of widgets in manufacturing, capital deepening, productivity-enhancing infrastructure, intellectual property etc might be counted at 100%. The production of "wankets" by bankers, bureaucrats, consumer services etc might be better discounted according to a "wanket deflator".
It does come with the risk of embedded class warfare in GDP accounting but we might also find that everybody is better off eventually as a more productive economy lifts incomes instead.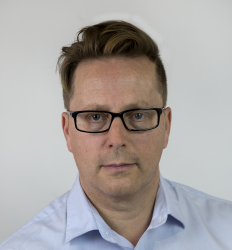 Latest posts by David Llewellyn-Smith
(see all)