As property prices turn nuclear, hoocoodanode that Labor would backflip on negative gearing reform? It's not like we don't need it. Nor that the timing isn't terrific. Indeed, given Labor took the reform to the last election as property prices crashed out of the Hayne Royal Commission, it looks decidedly and stupidly pro-cyclical abandoning the reform as prices boom.
The Australian reports that:
Negative gearing and capital gains tax reform no longer appear on the draft party platform.
The decision is not yet official but it will be made in time the national conference at the end of March.
This is the most important possible reform for the Australian economy being thrown away for political expediency. Without it, we will be endlessly channeling dead money into house price speculation rather than getting down to the real work of productive investment.
Right now, it doesn't matter much. Fiscal stimulus is still strong, we're enjoying huge national income gains from China's trade war on itself and fresh lows in fixed-rate mortgages have everybody singing.
Without negative gearing reform, APRA will be forced to tighten lending standards earlier than otherwise.
But, in the not too distant future, the fiscal and commodity tailwinds will turn to headwinds and Australia will find itself reliving the lost decade of depleting incomes that began with the last commodity bust after 2011.
This will be exacerbated by the advancing China decoupling.
In turn, so long as realty speculation subsidies remain in place, monetary policy will be forced again into the breach. But, because we are out of rate cuts, instead the RBA will again expand its QE program and its Term Funding Facility to banks, seeking ever lower fixed-mortgage rates.
Next will be the embrace of negative interest rates so that it can start paying banks to lend mortgages all the way down to 50bps.
The upside is that this will help sink the Australian dollar. But competitiveness gains will be held back by ever more inflaton in land prices.
In short, the failure to reform negative gearing puts Australia on the European path of endless temporary monetary support programs becoming permanent destroyers of the system.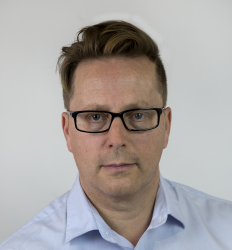 Latest posts by David Llewellyn-Smith
(see all)