CoreLogic's head of research, Eliza Owen, has published a new report examining the movements in property values at low (bottom 25%), middle (middle 50%) and high (top 25%) price points.
The report shows that value growth across the most expensive quarter of the market has overtaken the other broad valuation bands. This comes after the upper quartile posted the heaviest (-4.3%) decline in values across the combined capital cities between March and September last year compared to a 1.6% fall across the middle of the market and a 0.8% fall at the low end (see next chart).
The next table also shows that the upper quartile is leading price growth across every capital city except Hobart and Adelaide:
This pattern of premium sector under-performance during downturns and out-performance during upswings has been evident over previous cycles, as illustrated in the first chart above. Premium properties by definition are smaller in number and have a smaller pool of potential buyers. Hence, they tend to display greater volatility over time than properties at the more affordable and middle ends of the market.
Eliza Owen elaborates on this point:
High-end property markets may seem excessively risky during downturn periods because they tend to lose the most value in a negative economic shock.

However, what is being observed across the market at the moment is that periods of upswing deliver higher returns across the more expensive segment of the property market.

Similarly, the low end of the housing market may appear subdued while the rest of the market is booming, but holds its value relatively well during downturns.
Importantly, Owen notes that value changes across the three broad value buckets have been "fairly uniform" over a 10-year time frame, suggesting that lower value properties on average provide greater risk-adjusted returns.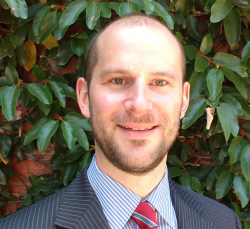 Latest posts by Unconventional Economist
(see all)