Attorney-General Christian Porter has declared himself the MP at the centre of 33-year-old rape allegations. The police investigation is over owing to a lack of evidence. Mr Porter will take a mental health break.
Polling is suggesting that the entire episode of six different sexual misconduct allegations against three separate Liberals has done the Morrison Government serious harm. At the headline level, Essential has Labor with a comfortable lead:
Two-thirds of women have recoiled in disgust:
Plus, female faith in public service as a safe career tumbles well below men:
The kicker is specifically for a disgraced Scott Morrison who has seen all of his leadership characteristics marked down sharply:
As women desert him in droves:

My own view is that this harm is irreparable. It is inconceivable to the ordinary mortal that a leader needs to consult his wife to figure out whether alleged rapes transpiring under his nose should be addressed with the utmost priority and severity. Let alone that he exhaust every resource on burying the issue rather than addressing it with an excoriating firmness.
It is a simple question of character.
Scott Morrison already had very nasty questions hanging over his personality after his appalling flight to Hawaii during a major national bushfire crisis. Then he returned only to prove his total lack of empathy in front of the national press. This may have proven fatal if not for the intervention of the virus.
Now, this entire sexual misconduct controversy has turned what were questions about the Morrison character into hard conclusions. Prime Minister Scott Morrison is missing basic humanity and is unfit to lead.
The further into this we get the more it reminds me of the 1996 election. Morrison only won by default, just as Keating did, thanks to a ruthless fear campaign against national interest policy.
Meanwhile, an unelectable John Howard, just as Albo is, spent his time shaving off all sharp policy edges so he came across as a safe pair of hands for the electorate to fall into.
The baseball bats are out for ScoMo.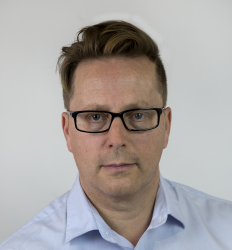 Latest posts by David Llewellyn-Smith
(see all)