The AFR is today reporting that house price controls are imminent from regulators:
Apparently "pressure" is building on the RBA to slow house prices though from where that pressure is coming the article does not say (because let's face it, there isn't any).
RBC says the RBA is readying macroprudential tools.
These will include limits to high LVR loans and mandated percentages of low LVR loans plus hiked interest rate buffers for loan calculators.
The controls will come in Q4, 2021.
No doubt, after years of MB campaigning, the Council of Financial Regulators is now preparing a new round of macroprudential tools. But preparing tools and deploying tools are two very different things.
For regulators to actually move forward they will need to see a whole range of conditions fall into place that are much wider in scope than just "white hot" house prices. These fall into two broad categories. Inflation targets and financial stability.
On the first, unless they have completely changed their spots, and now agree with MB that a lower AUD is the better path to rebound than house prices, chief among those conditions is rising wages and inflation. Are we going to see either of those by year-end? Very doubtful as:
Today's catch-up growth pulse fades.
Iron ore drops sharply delivering an income and nominal growth shock.
Forcing accelerated fiscal retrenchment upon a Government still living in the past on the need for surpluses.
The Chinese trade war worsens as students and tourists do not come back and immigration struggles to rebound.
Australia's post-COVID supply gluts in capital investment come to bear.
All five of these phenomena are going to slow the Australian recovery markedly in 2022 leaving RBA wage and inflation targets lagging the global rebound. Though there may well better wages growth than the last cycle given the severing of the labour market from the endless cheap supply injected by the Morrison Government via out-of-control temporary visas.
So, we need to ask, will regulators push the brake on house prices in these circumstances? No.
Will financial stability be at sufficient risk? Also doubtful. Mortgage growth is accelerating on a quarterly basis but still sluggish annually: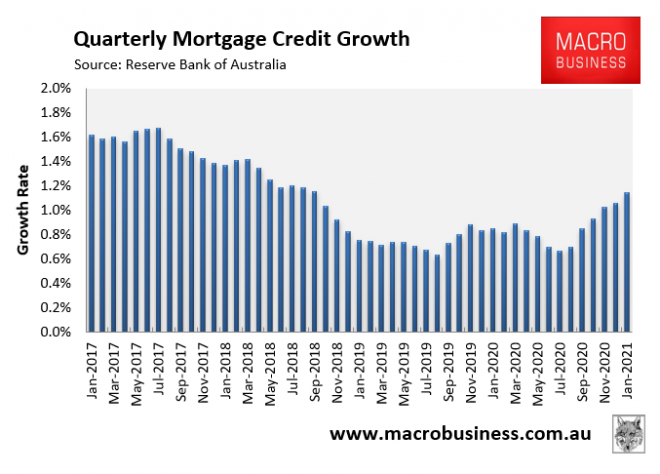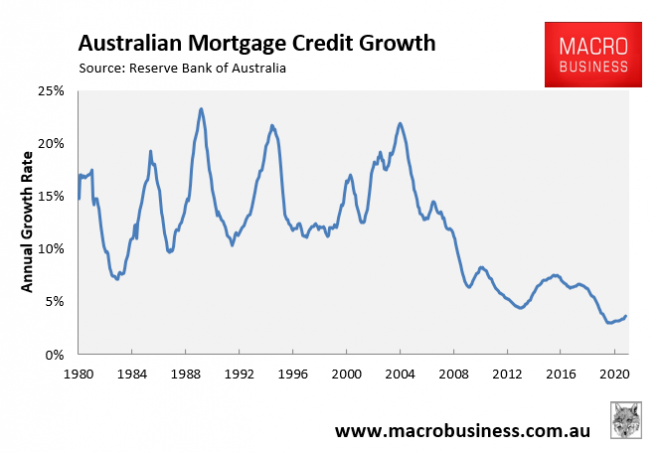 Plus it's led by owner-occupiers because there is already macroprudential in the market weighing on investors: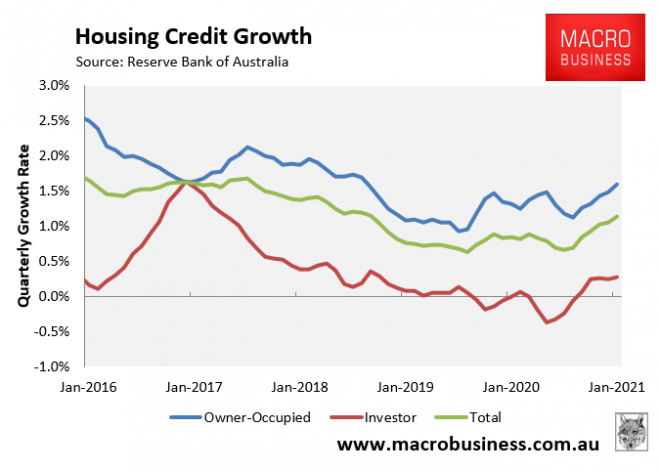 My bet is this boom will run through the end of 2022 before we see macroprudential tightening, which may coincide with a new Labor government doing a Jacinda Ardern to the RBA on house prices!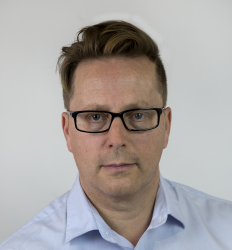 Latest posts by Houses and Holes
(see all)