As we know, the RBA is on record saying that it won't raise interest rates before 2024 and that it is quite happy for house prices to rise for the economy to enjoy the economic spillovers.  My own view is that not only will the RBA not raise rates in 2024, but it will also be forced to increase QE and TFF bond-buying before then to lower mortgage interest rates even further than today.
One of the reasons is that MB's long-term campaign (commencing in 2012) to install macroprudential tools into Australian monetary policy has finally borne fruit. Yesterday:
The Council of Financial Regulators (the Council) held its quarterly meeting on Friday, 26 February. Discussions focused on the financial sector's role in supporting recovery from the COVID-19 pandemic.

Council members discussed the recovery from the pandemic in Australia, with the pick-up stronger than earlier expected. They welcomed the commencement of Australia's COVID-19 vaccine program and the positive effect this would have on confidence and economic activity. Members also discussed how the winding down of some temporary support programs would affect the finances of households and businesses over coming months, recognising that many had strengthened financial buffers over the past year. Financial institutions and regulators will need to remain vigilant here.

Members discussed credit conditions. Housing credit has picked up a little and is growing at a moderate pace. Commitments for new owner-occupier housing loans have increased strongly in recent months, consistent with most other indicators of housing market activity. There has been some increased availability of mortgage finance recently, though lending standards are generally being maintained at this stage. The Council places a high emphasis on lending standards remaining sound, particularly in an environment of rising housing prices and low interest rates. It will continue to closely monitor developments and consider possible responses should lending standards deteriorate and financial risks increase.

The Council also considered recent trends in lending to businesses, particularly small and medium-sized enterprises. Lending to businesses has been stable in recent months and is around the level seen before the pandemic. Demand for new business loans has been subdued over the past year due to the pandemic. There are some signs that demand is increasing with the improvement in the economic outlook and it is important that borrowers continue to have access to finance on reasonable terms.
ANZ was out yesterday saying that macroprudential will arrive later this year. It won't. Household debt growth is barely growing, certainly too slowly to trigger tightening, thanks to accelerating mortgage velocity. And the RBA is still miles behind its inflation targets.
But, the pulse in property is getting stronger and next up will be a wave of property investors chasing first home buyers and prices higher. So, eventually, some kind of MP might come. If it does then you can forget about rate rises even in 2024.
That said, my base is that MP won't come in 2022, either. The second reason why I see mortgage rates going lower again before 2024 is that I expect a slowing Chinese economy to bust commodity prices in 2022. I include oil, iron ore, coal and base metals in this forecast.
This will demolish today's little inflation panic, most particularly in Australia, which will see a whole new round of income destruction in the Budget and wages as tumbling terms of trade crush nominal growth.
If that proves right, then macroprudential tightening will also be shelved by the Council as the RBA ramps QE and TFF to fire up house prices even more. Just as it did the last term of trade crashed from 2012 to 2015.
I am not commenting on the wisdom of any of this. If it were up to me I would have already tightened MP ten years ago and left it tight to ensure that every RBA easing since had been channeled into a lower AUD instead of higher house prices. If that had been done in 2012 then the Australian economy today would be in a spectacularly more strong position than it is with deleveraged households, much stronger and diversified tradeable sectors, and no property bubble.
But, hey, house prices only go up.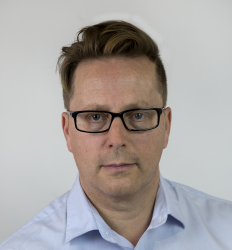 Latest posts by Houses and Holes
(see all)