In recent weeks we have seen mortgage rates ratchet lower despite no change in the RBA cash rate.
Westpac last week announced that it slice its two and three-year fixed mortgage rates by up to 20 basis points to a record low 1.79% (two-year), 1.88% (three-year), and 1.89% (four-year).
This week, Homestar Finance launched the lowest mortgage rate in Australia's history, offering a two-year fixed rate of just 1.74% and a variable rate of only 1.79%.
Australia's third biggest bank – National Australia Bank (NAB) – joined the frenzy yesterday, cutting its two-year fixed home loan rate to 1.89%, down from 2.04% previously.
RateCity research director Sally Tindall believes it is only a matter of time before the other majors – CBA and ANZ – respond by cutting their mortgage rates:
"Now all eyes are now on CBA and ANZ to see if they will jump on the bandwagon and bring their rates below 2 per cent".
Canstar's Steve Mickenbecker agrees:
"Commonwealth Bank's lowest rate offer is currently 1.99 per cent fixed for four years, a term that most borrowers find daunting".
I never would have imagined that a mortgage rate of 1.99% would be perceived as "daunting". But these are crazy times. The Reserve Bank of Australia (RBA) has actively intervened in the market to crater fixed mortgage rates via its Term Funding Facility (TFF).
The TFF enables banks to borrow directly from the RBA at just 0.1%, rather than relying on more expensive wholesale funding. This, in turn, has enabled the banks to lower fixed mortgage rates to rock-bottom levels while maintaining reasonable net interest margins.
The upshot is that fixed mortgage rates could continue to fall, possibly towards 1%, if the RBA wants it.
All the RBA has to do is follow Europe's lead and offer negative interest rates on the TFF, which would effectively pay banks to lend.
In the age of quantitative easing, the old rules around the cash rate, wholesale borrowing and mortgage rates no longer applies.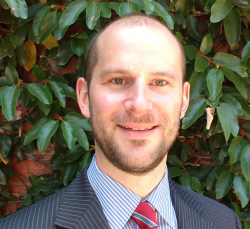 Latest posts by Unconventional Economist
(see all)