More scuttlebutt on the poorly executed Morrison Government vaccine rollout today. The Guardian notes that logistic problems have multiplied:
Vials arrived without needles.
Complaints of undersupply and failed deliveries are rife.
The vaccine booking website is allowing second shots days after the first when it should be three months.
The rollout schedule is now something of a laughing stock:
Leaving us all but last among developed economies and badly lagging all kinds of emerging markets:
Australian vaccine hesitancy is also likely rising owing to the bungled procurement choices which have made us overly dependent upon the Astra Zeneca version. Thankfully its European problems are resolving given the connection with thrombosis has been pinpointed as narrow and highly treatable. But the US has now refused to use it, owing to dodgy trial results:
US Government National Institutes of Health accusing AZ of "misrepresenting results".
It accused AZ of including "outdated information."
NIH is run by Anthony Fauci who did not say which data was in question.
This follows local questions over Coalition connections with AZ management.
Reports are that demand for immunisation is strong but the Morrison Government bumbling is clearly going to slow us down and cost many billions as a result. Not to mention that we are already far, far behind.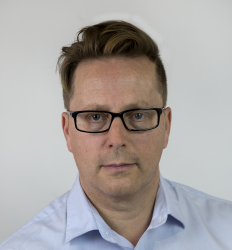 Latest posts by David Llewellyn-Smith
(see all)