Don't say I didn't warn you. Allegations of rape and cover-ups thereof within the Morrison Government and the Liberal Party continue to worsen. Now there are media indictments against a cabinet minister, at Domain:
Accusations against a federal cabinet minister have been referred to police after two senators received an anonymous letter on Friday with allegations of a decades-old rape.

Labor Senator Penny Wong and Greens Senator Sarah Hanson-Young sent the claims to police soon after receiving the letter, which was attached to a statement from a woman who said she was raped.

…The documents contain an allegation of a violent, historical attack.

The claims came one day after Australian Federal Police commissioner Reece Kershaw urged all federal politicians to tell police "without delay" if they learned of allegations of sexual assault and other criminal matters.

…NSW Police confirmed the historical rape allegations on Friday night, saying the correspondence related to a report its Abuse and Sex Crimes Squad had received in February last year.

"At that time, detectives commenced an investigation under Strike Force Wyndarra," NSW Police said.

The woman who made the allegations spoke to NSW Police last year but did not make a formal statement and later took her own life, which meant investigators had to suspend the investigation.
Domain says:
The lawyer for the woman who accused a federal cabinet minister of a 1988 rape says Prime Minister Scott Morrison should sideline the minister while authorities investigate, as a new letter about a Labor MP escalates claims about sexual assault.
The ABC has more:
Former Liberal minister Sharman Stone has called out "secret men's business" in Federal Parliament and urged the Coalition to further investigate the unnamed serving Cabinet minister accused of a historical rape.

…"I'm presuming our Prime Minister's going to be told the name of the alleged person who this poor woman is saying raped her when she was just a young girl," Dr Stone told ABC's Radio National.

"Then it's a matter of character, and yes, the party should be looking at this person in terms of their ongoing preselection.

"The party itself must be satisfied that there isn't a further history of inappropriate, disrespectful behaviour."
Good luck with that in Morrison's rape protection racket. At The Guardian:
She said while she did not believe the alleged rape was the key factor that led to her friend's death, it was a contributing factor because the position of the man meant he was constantly in the media.

"I want him to be sacked," she said. "She was just such a lovely, inspiring woman … Why would she be making it up?".

Another friend of the woman told Guardian Australia on Friday the alleged rape and the woman's death last year had been "a source of great anguish to the many friends of the young woman concerned".

"All we wanted was justice for her – it seems now we're inching closer to that in some way."

…The federal finance minister, Simon Birmingham, on Saturday rejected the suggestion that the minister at the centre of the allegations should stand aside or come forward.
Penny Wong knows who it is, at The Australian:
The Labor Senate leader, from South Australia, revealed on Saturday she first became aware of the allegation in November 2019, when she "ran into" the woman in Adelaide.

"The complainant made an allegation that she had been raped many years earlier by a person who is now a senior member of the federal government. She indicated she intended to report the matter to NSW Police," she said.

"I said that making a report to the appropriate authorities was the right thing to do. I facilitated her referral to rape support services and confirmed she was being supported in reporting the matter to NSW Police,'' the senator said.
Albo appeared on Sunday with a sensible question:
Speaking to Insiders this morning, Mr Albanese said he had been aware of the claim surrounding the Minister for some time.

"There have been rumours around Parliament House for a considerable period of time … I had heard rumours about it," he said.

While the Minister at the centre of the allegation remains in his job, Mr Albanese said the Prime Minister needed to ensure the issue was not politically managed.

"This is a real test, and the Prime Minister must confirm to himself that it remains the case that the Minister, who is the subject of these allegations, that it's appropriate for him to stay in his current position," he said.

"This now will be very much a dark cloud over the Parliament and over the Cabinet," he said.

"The Prime Minister — it's his responsibility — he solely appoints the Cabinet — he must assure himself that it is appropriate, that the current make-up of the Cabinet can continue. That really is a matter for him."
Who is it? You choose:

I humbly suggest that our best chance of finding out to watch emergency admissions in the rapidly expanding political ward at Canberra Hospital.
It's proven too much for another serving Morrison MP, at The Australian:
Liberal MP Nicolle Flint is quitting politics and will not contest the next election in a bombshell move that highlights the toxic treatment of women in Canberra.

Ms Flint — who was hounded, stalked, and labelled a slut and a prostitute in the vicious 2019 campaign in the South Australian seat of Boothby — has decided she can no longer tolerate the pressures of political life as a female MP.

Ms Flint is also personally devastated by the events of the past fortnight, during which rape ­allegations have hung over parliament, and has decided she no longer wants any part of ­Canberra life. Former Liberal staffer Brit­tany Higgins' allegation — first made public on February 15 — that she was raped by a colleague in the ­office of then defence industry minister Linda Reynolds has led to the emergence of a string of claims about inappropriate sexual behaviour in politics.
Over at Domain, still more allegations are boiling over into legal action:
Two federal government ministers are facing legal action over the treatment of a former staff member, former senior media adviser Rachelle Miller, who has engaged a high-profile law firm to seek compensation.

The legal action is focused on the period Ms Miller worked for Alan Tudge when he was human services minister, and for Michaelia Cash when she was jobs and innovation minister.

Ms Miller told the ABC's Four Corners program in November about a relationship she had with Mr Tudge, who is now Education Minister.

She subsequently filed a workplace bullying complaint with the Department of Finance over her treatment by Mr Tudge, and a separate formal complaint with the department about what Ms Miller alleges was a "fake redundancy" process that forced her out of Senator Cash's office.
So far, the Government's response has been to open its dirt files, as expected:
A federal Labor MP has been accused of rape in a new email sent to a Liberal senator and forwarded to the Australian Federal Police, intensifying claims on both sides of politics about sexual assault.

Victorian Liberal senator Sarah Henderson said a woman sent her the email on Sunday alleging the rape by a man who is now a Labor MP in federal Parliament.
Christian values promoter and Murdoch press gallery leader, Paul Kelly, hid in the irrelevant Facebook deal for a second weekend so the final word goes to Laura Tingle:
It was hard not to see some very black ironies in the letter written by Prime Minister Scott Morrison to the President of the Senate, Scott Ryan, and the Speaker of the House of Representatives, Tony Smith.

"Dear President and Speaker," he wrote, "I attach for the information of Members and Senators advice I have received from the Commissioner of the Australian Federal Police, Reece Kershaw APM, regarding the appropriate process for making complaints or reporting allegations of criminal activity, including sexual assault."

Kershaw had told the Prime Minister in his letter that "in light of recent media reporting, including allegations of sexual assault, I write to advise the manner in which allegations of criminal conduct must be referred to the Australian Federal Police for investigation".

"Members and Senators, and their parliamentary staff and electorate offices, may receive complaints or allegations of sexual assault or other criminal conduct from a variety of sources, including victims themselves.

"Such matters should be reported to the AFP without delay, taking into account the rights and privacy of the victim, and irrespective of the jurisdiction in which the alleged conduct has occurred.

"As these matters can be complex and sensitive, Members and Senators, and their parliamentary staff and electorate offices, are encouraged to contact the AFP for advice in regards to the appropriate process and actions that should be followed."

…the first black irony of the PM's letter was that in a building full of lawmakers, the police have to write to those lawmakers to point out that if a crime has allegedly been committed, they need to either report it, or, if it is a matter like sexual assault, at least seek advice from the police about what to do about their knowledge a crime has allegedly been committed, if the complainant does not want to come forward.

The second irony must be in the Prime Minister circulating this piece of information around the Parliament, given the long list of people in his own government, and his own office, who it appears had reason to suspect a serious crime may have been committed, but didn't say anything.

They didn't say anything to the police. They didn't say anything to the Prime Minister: the proud son of a policeman himself, but a prime minister who seems to have presided over a culture where people don't feel compelled, or are too frightened, to actually tell anybody anything.
This is ludicrous pantomime. Everybody knew. Parliament House is a cesspit of rumour where information is currency.
The question every Australian must ask themselves is this: if the Morrison Government is so imperturbed by its own women being groped, molested, assaulted, bullied and driven out, plus it protects and gives golden handshakes alleged perps in its midst, then what is it willing to do to you and the country in the name of power?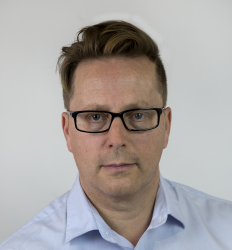 Latest posts by David Llewellyn-Smith
(see all)