New figures from the Reserve Bank of Australia (RBA) confirms that Aussies are paying down debt at an astonishing rate, with billions of dollars worth of credit card debt wiped-out.
According to the RBA, outstanding credit card debt in January fell by $7.4 billion relative to the same month in 2020, with total outstanding credit card debt now at $20.0 billion.
The number of credit card accounts in circulation also fell by around one million compared to a year ago.
As noted by RateCity research director Sally Tindall:
"At the end of last year, the rate at which people were closing their credit card accounts looked like it was starting to plateau. However, in January there was another rise in the number people closing their accounts, reigniting the exodus away from credit cards."
The decline in outstanding credit card debt is mirrored by personal loans.
As reported last week by the Australian Bureau of Statistics (ABS), new personal finance commitments are running at their lowest level on record, tracking at around half the late-2010 peak:
In a similar vein, the RBA's personal finance growth data, which captures new loan commitments and repayments, shows the stock of personal loan commitments declined by 12.4% in the year to January 2021 – a decline that dwarfs the troughs experienced during the early-1990s recession (-6.0%) and Global Financial Crisis (-7.8%):
In reality, the only area where households are accumulating debt is with respect to new mortgage commitments, which are running at record high levels:
But even here, households are repaying existing mortgages at a record pace. These repayments, in turn, have mostly offset new mortgage issuance and sent overall mortgage credit growth to near record lows:
The upshot is that record low interest rates does not necessarily mean that Australian household debt will rise. Debt could actually fall as a proportion of incomes and GDP if households continue to repay existing loan commitments at a furious pace.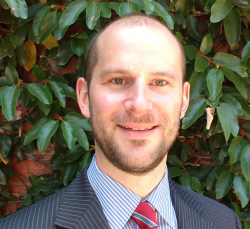 Latest posts by Unconventional Economist
(see all)