For years labor has played a double game on the east coast gas cartel. It has intimated at various times that it would adopt tougher domestic reservation. But it has never had the cojonies to declare it given its fear of another mining backlash. Now, under the infinitesimal target politics of Anthony Albanese, it appears to have abandoned it altogether. At the AFR:
Labor's draft policy platform supports gas as the transitional fuel for climate change mitigation.
This includes support for unconventional gas extraction including all new projects.
It rejects public support for gas or gas infrastructure and affirms 2050 carbon net neutral.
Fake it 'til you make it then. Gas is already as doomed as coal for power:

In five years renewables with full battery firming will be much cheaper:

If it goes the way we think it will, renewables plus full storage will be more than 60% cheaper than coal and gas:

This is pure politics from Labor which will be overrun by simple economics, as it knows full well. Hence we see huge new renewables projects underway in traditional coal heartlands in QLD and enormous battery projects in the Hunter with not even the slightest hint of new gas power stations.
Power prices have collapsed in the past twelve months as renewable volumes have grown, gas prices have sunk and demand has shrunk. So this may all seem relatively harmless politics.
But it's not. Not to industry, which is the real loser now from the gas cartel. There is nothing in Labor's sell-out plan to reduce the cost of gas to stimulate a manufacturing rebound, let alone preserve what diminishing base we have left.
But, I suppose, if you are captured by China and the CCP, why would you need such a thing?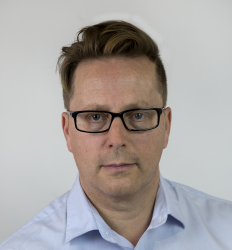 Latest posts by David Llewellyn-Smith
(see all)