You know New Zealand housing is deranged when there is talk of Kiwis escaping to Australia for affordable housing.
But that's exactly what commentators think could happen given the extreme price growth being experienced in New Zealand, which saw median prices surge 27% year on year in February, according to the Real Estate Institute of New Zealand (REINZ):
From Stuff.co.nz:
"It's really about the ability of people to get ahead, and housing plays a big part in that equation. If the ledger is skewed towards Australia on that point, then it will impact on people's decisions", [Economist Cameron Bagrie said]…

"I do know of quite a few people who have been lured to Australia by the prospect of cheaper house prices. There's higher pay too, so it is easier to get into the housing market here" [Brisbane-based Bec Borg said]…
Before the latest house price surge, New Zealand housing was already much more expensive than Australia's. This is illustrated clearly in the next chart showing the value of the housing stock relative to GDP in both nations:
In the September quarter of 2020, New Zealand's housing stock was worth $NZ1.28 trillion, which was a record 4.0 times the nation's $NZ321 billion. By comparison, Australia's housing stock was valued at $A6.95 trillion in the September quarter of 2020, 3.5 times the nation's GDP of $A1.96 trillion.
Given the faster price growth in New Zealand since then, the gaps would have widened further.
As we know, New Zealand Prime Minister Jacinda Ardern was elected in 2017 on a platform of fixing New Zealand's chronic housing crisis. However, more than three years after sweeping into office on a housing affordability platform, the country's housing crisis is arguably worse than ever.
Kiwis escaping to Australia for affordable housing would be the ultimate insult.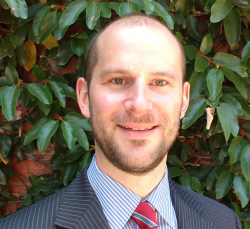 Latest posts by Unconventional Economist
(see all)