Education Minister Alan Tudge has told The Age that the success of the federal government's COVID-19 vaccination rollout will determine when international students are able to return to Australia. He says it is unlikely that foreign students will be allowed to return in large numbers until 2022, although universities may be able to enrol limited numbers of students from overseas.
Tudge will also use a speech today to argue that the strong growth in onshore international student numbers in recent years was unsustainable, and universities need to rethink this business model. Specifically:
Australia must "rethink" the on-campus business model of international education, and more broadly the international education strategy for the nation as a whole.
By using international student fees to fund research, universities have undermined the learning experience of domestic students and failed to address skills shortages.
Half of all international students are enrolled in management and commerce, which are not experiencing skills shortages.
Australia's universities should look towards online rather than onshore education.
According to Tudge:
"This incredible growth has been good for our economy, but even before COVID hit, strains were appearing and the continued rate of growth of on-campus enrolments was not sustainable in my view. This is particularly true for our public institutions which have a broader mandate"…

"Having up to 60 per cent of a classroom with international students from just one or two other countries is not optimising the Australian student experience — or the international student experience"…

"Can we use levers, including migration levers, to encourage more students to study in the areas where we know we have shortages?".
It is good to see that Alan Tudge is not attempting to placate the vocal edu-migration lobby, which is pressuring the federal government to open the international border to students, as well as demanding easier pathways to permanent residency.
My view is that we need reforms that simultaneously lower international students to sustainable levels, lift quality, and maximise economic benefits. This can be achieved via:
Lifting entry standards to study at Australian tertiary institutions (especially English-language proficiency);
Raising financial requirements to enter Australia; and
Removing the link between studying, work rights and permanent residency.
These reforms would: 1) lift student quality; 2) increase export revenue per student; 3) lower enrolment numbers to more sustainable levels in line with international norms; and 4) raise teaching standards and the experience for domestic students.
Australia's tertiary education system must return to its primary mandate of teaching Australians. It must abandon 'higher earning' for 'higher learning'.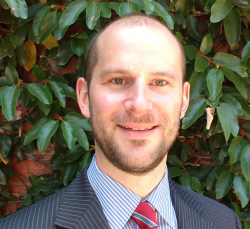 Latest posts by Unconventional Economist
(see all)