A month is certainly a long-time in the age of COVID.
In late-January, New Zealand was ranked as the world's best COVID manager by think tank, the Lowy Institute, beating out Vietnam (2nd), Taiwan (3rd), Thailand (4th) and Cyprus (5th). Australia was ranked 8th best COVID manager in the world.
New Zealand's performance since then has deteriorated with the nation grappling with on again-off again outbreaks and 16 local cases recorded over February:

New Zealand's largest city, Auckland, was placed into an "alert level 3" three-day hard lockdown in mid-February, but it failed to stem community transmissions. And from 6am Sunday, Auckland was thrown into another 7-day hard lockdown after a new community case was recorded on Saturday.
The case spooked the authorities because they were believed to have been infectious for a week but not in isolation. Accordingly, Prime Minister Jacinda Ardern took the pre-emptive decision to lockdown Auckland because "it is more than likely there will be additional cases in the community".
Opposition leader Judith Collins responded by calling for tougher penalties against those not following public health advice around isolation.
I'd argue that all people in self-isolation should be required to wear ankle monitors. This would alert authorities when somebody leaves their premises, as well as provide automatic tracing of the person's movements.
Regardless, there must now be serious question marks over whether New Zealand is still the world's best COVID manager?
While New Zealand has kept total COVID cases (just over 2,000) and deaths (26) to low levels relative to its population size (5 million), this has come at the expense of multiple hard lockdowns.
Is closing down a city of 2 million people twice in a month over 16 infections "good management", or is it overly draconian? Why can't New Zealand emulate New South Wales and manage the virus without city-wide lockdowns via robust contact tracing?
Similar questions can be aimed at Victoria, South Australia, Queensland and Western Australia, which also resorted to city-wide lockdowns over only a small number of community cases.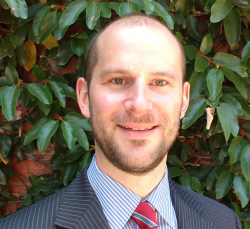 Latest posts by Unconventional Economist
(see all)