See the latest Australian dollar analysis here:
The news today for the world's greatest ever ponzi-scheme is not good. Elon Musk has declared that you can now buy a Tesla with BTC, continuing his recent narrative that BTC is for transacting not substituting for gold:
You can now buy a Tesla with Bitcoin

— Elon Musk (@elonmusk) March 24, 2021
Why is this bad news for BTC? The price initially jumped but then faded to new lows. To be honest, I expect this rollover to continue as the US dollar rally continues:
I will let Treasury Secretary Janet Yellen explain it:
I don't think that bitcoin … is widely used as a transaction mechanism. To the extent it is used I fear it's often for illicit finance. It's an extremely inefficient way of conducting transactions, and the amount of energy that's consumed in processing those transactions is staggering.
There's the rub. Any shift towards widespread use of BTC as a substitute exchange of value for the dollar is an implicit threat to the government tax take. It is incredibly naive to think that the state will allow this to continue. And that's the problem with the Musk drive to make it so.
The only viable future for BTC is as a store of value that exists, like gold, outside of the existing fiat money regime.
That is also a pretty silly idea while volatility remains so high but at least the argument can hold water because it doesn't prod the state Godzilla sleeping beside it.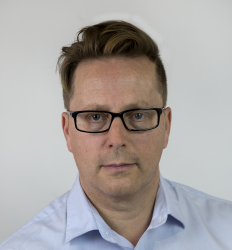 Latest posts by David Llewellyn-Smith
(see all)