When MB first proposed macroprudential policy tools for Australia in 2011, we were looked at like we were from Mars. Unfortunately, that's how monetary regulators behaved as well. Instead of tightening macroprudential policy from the outset as they slashed interest rates, the RBA and APRA treated them with absolute scorn.
The rest is history with another blowoff in the property market ending in exactly what we had called for all along, macroprudential tools, deployed in 2015 and 2017.
Since then, we have waited hopefully for the moment when it would dawn on the Coalition Government that Australia's monetary management regime was broken.  It needed a major inquiry into how various bodies were using various tools to manage the flow of credit. Some at cross-purposes.
Instead, such a sensible outcome was buried under the avalanche of shit known as the Hayne Royal Commission, which exposed corruption across the mortgage sector, impugned APRA as utterly useless, and left the RBA looking like a buffoon. Yet no accountability came to either regulator and, indeed, both went back to whoring for credit growth with such urgency that it was as if none of it ever even happened.
And so, here we are again, in the Groundhog Day that is Australia's political economy, with flying property prices gobbling up all of the virus monetary easings, and nowhere near enough directed instead into a lower currency to ensure competitiveness and tradables drive the bulk of the rebound.
Jess Irvine today makes the sensible point that there is no captain of this careening ship:
The Wallis Inquiry puts APRA in charge of macroprudential policy.
But it's only goal is financial stability not house prices.
So, the RBA gets dragged with rate hikes calls.
No regulator now has responsibility for prices.
Sure, the RBA and APRA talk through the Council of Financial Regulators and they say that they are closely monitoring lending standards.
But how is the APRA mandate combining with that of the RBA? Without having explicit guidance for both or, even better, putting them under one roof, then it all just comes down to discretion not only on what to do but what they are aiming to do.
This makes absolutely no sense in terms of governance, market clarity nor efficacy.
But let's not stand on ceremony here. This is not by accident. What this opaque regime does do is guarantee diffused responsibility so that the Morrison Government's realty nutters can pull whatever rein they like to keep prices going up without the fear that somebody in authority will call them out directly for doing so.
As in so many cases with this government, this is a personality disorder made into policy structure that enables chosen mates to laugh all the way to the bank while the losers cop a deluge of fake care and gaslighting.
In short, that nobody is responsible for house prices is a feature not a bug of the Morrison Government.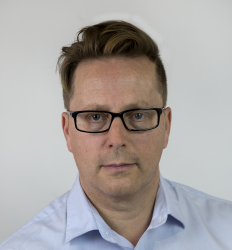 Latest posts by David Llewellyn-Smith
(see all)