The lobby group for 15 Australian industry superannuation funds, Industry Super Australia (ISA), has taken aim at the federal government's Retirement Income Review, which it claims was inherently biased in cautioning against lifting the superannuation guarantee (SG) above 9.5%:
"The troubling conclusion is that the review was rigged to get the outcome some government MPs wanted," [ISA deputy chief executive Matthew Linden] said.
However, the Retirement Income Review's chairman, Mike Callaghan, has hit back hard, claiming ISA are the ones pushing a biased agenda:
"While the review did not work to any pre-determined outcome, ISA's misleading claims are clearly directed at it trying to pursue a particular outcome".
Mike Callaghan makes a very good point. The Henry Tax Review and the Grattan Institute came to similar conclusions to the Retirement Income Review, namely:
The SG should not be lifted, given it would lower wage growth and harm lower income workers; and
Lifting the SG would cost the federal budget more than it saves in Aged Pension costs.
Therefore, are we to conclude that the Henry Tax Review and the Grattan Institute were also biased in coming to these findings? Obviously not.
All one needs to do is follow the money. The group that stands to gain most from lifting the SG to 12% is the superannuation industry itself. Doing so would increase fund inflows and funds under management, enabling the industry to earn bigger management fees and award itself bigger bonuses.
If there is anyone pushing an agenda here, it is ISA. It has a vested interest in ensuring the SG is lifted, which is why it is spending members' money on a propaganda campaign to pressure the government to follow through.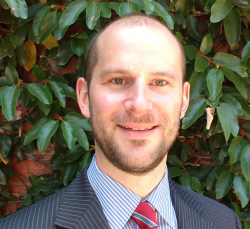 Latest posts by Unconventional Economist
(see all)