Suncorp Group chair Christine McLoughlin has called on the federal government to expedite the opening of Australia's international border. She claims that businesses are suffering from the ban on international visitors, such as international students, migrant workers and tourists. She also claims that the economy will suffer from having a smaller, older population:
"We've got to get our international borders open," Ms McLoughlin said, adding that continuing to close the borders would have a long-term impact on the population and economic growth.

"If we don't get them open it will have mean lower population growth and a faster ageing of the population"…

"It's having an impact on so many parts of our economy and people's families".
Let's get a few things straight with respect to Christine McLoughlin's claims about population ageing.
Post-war migration boom helped caused current ageing 'problem'
A key driver of Australia's current 'baby boomer bulge' and ageing population is the mass immigration program ran in the post-war period (i.e. 1950s and 1960s):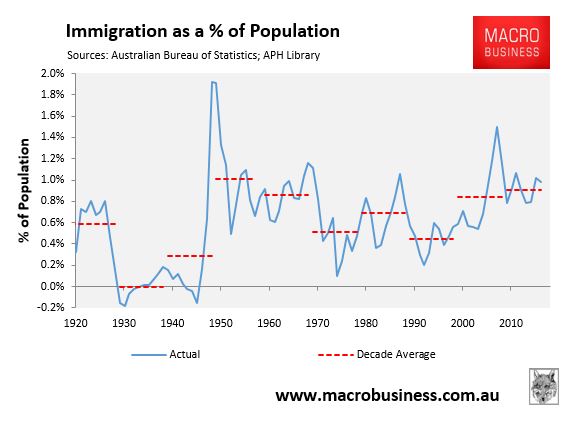 These migrants (which include my parents) have are now old. Thus, they have added to Australia's current ageing 'problem'.
It stands to reason, then, that importing migrants to solve the ageing issue is 'can-kick economics', since today's migrants will inevitably grow old, thereby creating ageing problems in 40 year's time. Some will also bring in older family members, thus exacerbating population ageing now.
Immigration has minimal long-term impact on ageing anyway
The ABS' own demographic projections show that immigration is next to useless in 'younging' Australia's population.
That is, if we apply a more realistic definition for the working aged population of 19 to 70 (given more kids are staying in school and older Australians are working longer), then running annual net overseas migration (NOM) of 200,000 to 280,000 delivers only 3% more working-aged Australians by 2101 than zero NOM: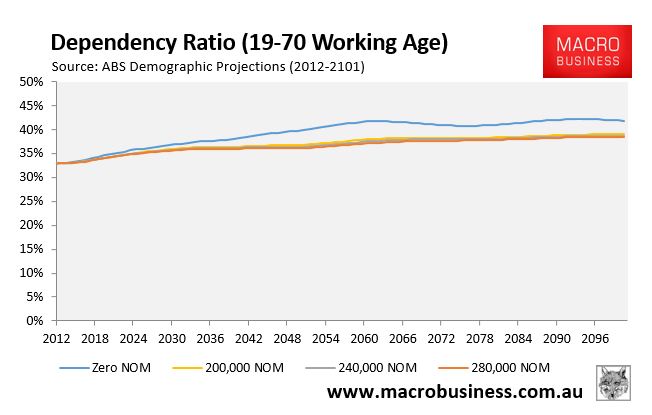 This tiny 'benefit' will only be transitory and comes at the expense of adding 150% to 200% more people to Australia's population versus zero NOM: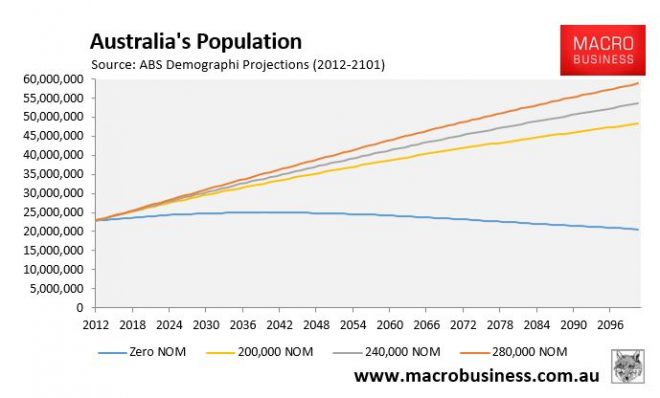 Such a massive increase in population will obviously take a massive toll on Australia's natural environment and general liveability.
Better to lift labour force participation to 'solve' ageing
Like all immigration boosters, Christine McLoughlin has conveniently ignored the increasing labour force participation by older Australians: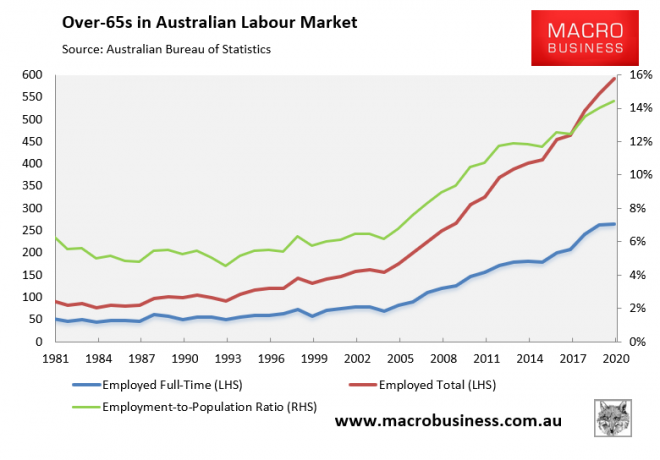 Since the mid-2000s, the labour force participation rate of over-65s has more than doubled. There is obviously additional scope to further increase participation given older Australians are remaining healthier for longer, as well as the legislated lift in Australia's pension eligibility age to 67 by 2023.
Better utilising Australia's existing workforce is far superior to importing swathes of migrant workers to 'solve' the ageing issue.
What about the costs of big migration?
Christine McLoughlin has also conveniently ignored the costs of big migration.
The 17.5 million extra people that were projected by the ABS to arrive in Australia over the 48 years to 2066 were driven entirely by NOM – directly as they arrive by plane and indirectly as migrants have children: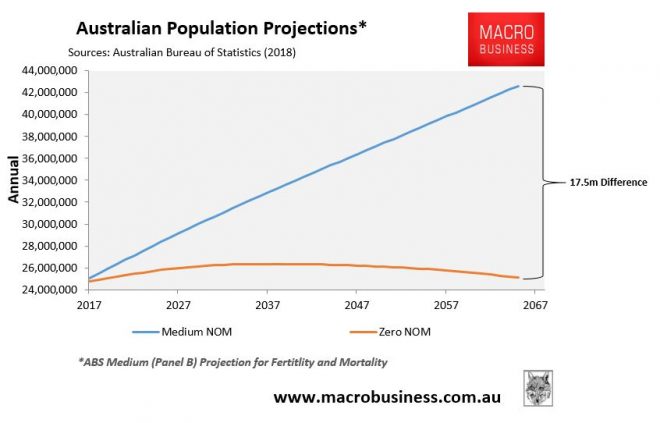 These additional 17.5 million people will obviously require huge sums of public spending on economic and social infrastructure, such as schools, hospitals, roads, public transport, aged care, etc.
These costs can obviously be avoided by not running a mass immigration program in the first place.
Conclusion
A bigger population enriches some segments like bankers and the property industry disproportionately, However, it comes with significant, but largely hidden public costs, such as congestion of public infrastructure and facilities paid for by existing residents.
That is, the benefits of immigration are generally privatised and the costs socialised.
Indeed, Australia's mass immigration program lost public support because it was so badly managed in 15 years leading up to the COVID-19 pandemic.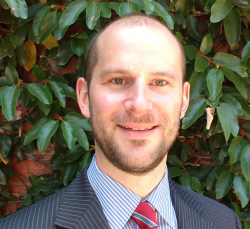 Latest posts by Unconventional Economist
(see all)