The Morrison Government on Friday released a 327-page report from the National Agricultural Labour Advisory Committee, which explicitly admitted that the agricultural industry's overreliance on cheap migrant labour is bad for productivity and unsustainable:
Australia's main competitors in agriculture are either ahead or running very close. In many ways, Australia is at a crossroads. Either its enterprises go all out to modernise by learning and adopting new methods, or they fall behind the others, occupying increasingly uncomfortable niches, relying on inadequately trained, low productivity workers, using the same old approaches that worked yesterday, and then finding themselves in a situation where business as usual has suddenly turned into business in decline…
The report noted that the Working Holiday Maker (WHM) scheme, which enables farms to employ backpackers, is regularly abused and rife with exploitation, and recommends strengthening regulations and standards up to the Seasonal Worker Programme (SWP) scheme:
The SWP is a better run scheme… In the WHM program, on the other hand, the employers are not identified, and the location of the employees is not known. The Committee recommends that the regulatory regime prevailing in the SWP be the model for the WHM program – that is, employers wishing to employ working holiday makers should register with the Department of Education, Skills and Employment (DESE) (Recommendation 22); and applicants, in line with the renewed emphasis on tax file numbers in the 2020–21 Budget, should be required to apply for an Australian tax file number as a condition of obtaining their visa (Recommendation 23), and to attend an in-person induction at regional Harvest Trail Services offices prior to being employed in the AgriFood sector (Recommendation 24)…
The committee wants better regulation of labour hire companies:
The Committee considers that the well-known problem of the unethical practices currently followed by some labour hire companies is best addressed by all states and territories introducing legislation mirroring the Queensland law that regulates such companies. The Committee considers that if this does not occur within 12 months, the Australian Government should establish national legislation (Recommendation 26).
It also rejects the industry's call for a dedicated agricultural visa:
Most of the arguments put forward to justify an agriculture-specific visa can be addressed through improvements and adjustments to existing visa programs so as to address the segmentation issues identified in Section 7.1…

A holistic approach should be taken to streamline and make consistent the settings of current temporary migrant visas, whether under the Seasonal Worker Programme, the Pacific Labour Scheme or the Working Holiday Maker program.
For years, MB has challenged farmers' over-reliance on cheap, exploitable migrant workers, arguing that it contributes to lower wage growth, as well as stifles Australia's long-run productivity by discouraging farms from adopting labour-saving technologies and automation.
Put another way, without such easy access to low-paid migrants, farms would be forced to raise wages to attract local workers. These higher wages would, in turn, encourage farms to seek out labour-saving technologies and automation, thereby raising the economy's productivity and ultimately wages.
However, if farm are continuously given access to cheap, exploitable migrants, then wages will remain low, there will be little incentive to automate, the capital base will shallow, and ultimately productivity will stagnate.
The first quoted paragraph above is tacit acknowledgement that the key ingredient for Australia's agricultural sector to flourish is productivity-enhancing automation, not exploiting migrant slave labour.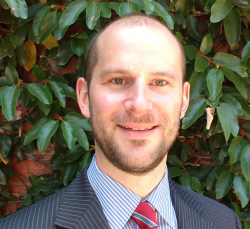 Latest posts by Unconventional Economist
(see all)