The federal government recently suspended indefinitely a 'star rating' system that ranks privately-run employment services providers. Its decision has been described as 'galling' by unemployment support groups, as it comes at a time when the government is increasing its auditing of job applications submitted by unemployed people, as well as implementing a hotline for employers to "dob in" jobseekers that turn down low-paid work.
Australian Unemployed Workers' Union spokesperson Kristen O'Connell contends the decision is "an open admission that there are simply not enough jobs".
From The Guardian:
"It's galling that the only system that measures job agency performance, flawed as it is, is being paused while at the same time the government is ramping up monitoring of unemployed people's activities and introducing even more extreme and pointless 'mutual' obligations," [Kristen O'Connell] said.

"It is an open admission that there are simply not enough jobs, and it's the opposite of what the government should be doing"…

"Not having star ratings is recognition of the extent to which Covid has disrupted the labour market, and that the economy has not returned to pre-Covid levels".
To be brutally honest, the whole privatised system that helps unemployed Aussies find work should be disbanded.
This privatised system was established in the late 1990s with the presumption that paying employment service providers for each person they placed in a job would drive efficiencies.
Instead, a parasitic industry was born with around 40 privately run employment agencies creaming millions in fees from the unemployed.
When a jobseeker attends their "initial appointment", the Jobactive provider earns between $266 and $377. For placing an unemployed worker in an approved activity for fifty hours per fortnight (such as Work for the Dole), the provider receives $350. Placing someone into as little as four weeks of paid work nets providers $400. It's money for jam.
Damningly, Peter Strong – the CEO of the Council of Small Business Australia – last year called on the federal government to go back-to-the-future and create a new Commonwealth Employment Service (CES). Strong believes the privatised system is a failure and has created a few millionaires off the back of the unemployed, while delivering a scheme that is failing jobseekers.
It's the same old story: job seekers have been turned into commodities for private providers to exploit for maximum revenue.
It's time to burn the stinking edifice to the ground and go back to the old government-run system.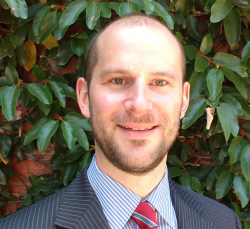 Latest posts by Unconventional Economist
(see all)