Recent weeks have seen the big gold correction ease off into a little bounce. In these strange days we also need to account for Bitcoin which has likewise flamed out and struggled:
The driver of the correction has been higher US real interest rates, a bottoming US dollar and a tearaway Bitcoin which has stolen a lot of ETF retail thunder. Via UBS:
Higher US real rates are a headwind for gold-> cautious view on gold miners

US real rates have been the dominant driver of gold prices for the last 3yrs (>0.95 R2vs10ys TIPS); UBS expects US 10yr inflation breakevens to peak at <2.5% (+<20bps) in mid-2021 but expects 10yr yields to lift to 50-60bps by end 2022, implying further upside to US real yields. We see scope for a near-term bounce in the gold price driven by higher headline inflation prints due to Covid base effect stoking inflation fears. In our view this would be an opportunity to reduce gold exposure as UBS expects inflation to remain contained (Link) with sustained economic recovery and policy normalisation in 2H21 resulting in higher yields that increase the opportunity cost of holding gold.UBS expects gold to fall towards $1,600/oz by end 2022 (Link). In our view the EMEA gold miners are generally well positioned for lower gold prices; but headwinds from falling prices are clear and we adopt a more cautious stance on the gold miners.
So, why has gold rallied recently just as its traditional foe, the US dollar, has rallied as well? The answer lies in discounting the future. A strong US dollar is very deflationary for the world economy. It sucks the life from emerging markets, it deflates commodity prices and widens US dollar credit spreads.
Therefore, gold can rally when the US dollar does for periods as markets mull whether or not the FOMC will be forced to step in to save inflation.
On this occasion, my base case remains that "this time is different". (Mwahaha!) The advent of overwhelming US fiscal policy spending is a critical change in the business cycle. By the time that the pandemic is done this year, it will have been $9tr in 18 months. Not all spent but all in the pipeline.
This is unprecedented and injects a 4% growth path for years ahead for the US economy. Plus booming exports for many EMs, even though the strong US dollar will be forcing their interest rates higher.
For the time being, I am comfortable that this is enough growth momentum to sustain a firm US inflation pulse even if the world fades, meaning the Fed will not have to come in and the gold price correction will persist as the US dollar strengthens.
The critical factor for a gold rebound may not, in fact, be US-based at all. If China tightens too fast through this year and crashes commodity prices even as the US economy accelerates and yields rise, as happened in 2015, then that may well force the Fed's hand.
That is my number one risk case for a turn higher in gold, though I remain concerned that BTC will steal most of its thunder again anyway.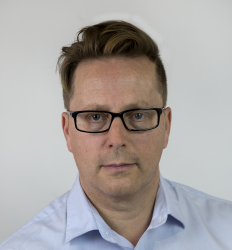 Latest posts by Houses and Holes
(see all)