The Australian Bureau of Statistics (ABS) today released national accounts for the December quarter, which registered a 3.1% rebound in real GDP over the quarter with GDP falling 1.1% through the year.
On a per capita basis, real GDP rose by 3.0% over the quarter and was down 1.8% over the year.
The seasonally adjusted GDP rebound was driven by household consumption expenditure, which contributed 2.3% to growth:
The next chart shows the ongoing rebound in GDP against the record 7.0% contraction in the June quarter on 2020:
Despite the rebound, Australia's real GDP remains 1.1% below its December 2019 peak, whereas GDP per capita remains 1.8% lower:
Quarterly final demand, which excludes export volumes, rebounded another 4.6% over the December quarter, with all jurisdictions experiencing rebounds:
However, in the year to December 2020, final demand fell by 0.3% nationally, led by Victoria followed by NSW:
The terms-of-trade rocketed by 4.8% over the December quarter in seasonally adjusted terms:
Accordingly, the terms-of-trade bolstered national disposable income, which rose by 4.7% in per capita terms to a new record high:
Moreover, nominal GDP growth rebounded by 4.2% over the quarter to be 0.6% higher over the year:
Average compensation of employees fell by 0.5% in the December quarter in nominal terms but was up 2.6% over the year. The fall reflects low-paid workers returning, which has pulled down average compensation:
Real GDP per hour worked (i.e. labour productivity) was dead flat despite low-paid workers returning to the workplace. Over the year, Real GDP per hour worked was up 2.5% over the year:
The household savings ratio also retraced by 6.7% to 12.0%. This helps to explain the strong growth in household consumption expenditure:
Finally, the growth baton is successfully being passed from governments (via stimulus) to households:
In summary, after the Australian economy entered its first 'technical recession' since the early 1990s, the economy is experiencing a V-shaped recovery. We expect the recovery to continue through 2021.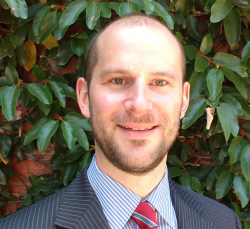 Latest posts by Unconventional Economist
(see all)