Treasurer Josh Frydenberg told Perth reporters yesterday that the federal government will soon announce measures to help the tourism sector once JobKeeper ends at the end of this month. However, he noted that the government could not rescue every tourist business that has been impacted by international border closures, and that it has already provided $251 billion in economic stimulus.
Frydenberg's statement came after the Tourism and Transport Forum (TTF) yesterday released research showing that over one-third of Australian tourism regions had suffered at least a 40% reduction in visitor numbers over the 12 months to 31 September 2020.
The TFF claims that it has engaged in "very constructive and detailed in-person briefings in recent weeks" with Josh Frydenberg and Tourism Minister Dan Tehan and is "confident" that its concerns will be met with targeted government support.
My preference would have been for the federal government to permanently lift JobSeeker to the Aged Pension Level of $61.50 a day. This way, taxpayer dollars would go where they are needed and displaced workers, regardless of industry, would receive adequate income support.
However, the horse has bolted on JobSeeker, with the Morrison Government already announcing a paltry lift to $44 a day (from $40) from the end of this month.
The reality is that the impacts of the pandemic could last years. As such, all industries will need to adjust to the new "COVID normal" and not all businesses will remain viable.
The Morrison Government will, therefore, need to attempt to devise a tourism assistance package that provides temporary support to long-term viable businesses, rather than keeping zombie firms afloat – no easy task.
What we don't want to see are the types of widespread rorting we saw under JobKeeper, where many firms boosted profits and bonuses on the back of the taxpayer teat.
The government should also recognise that the best 'cure' for the tourism industry is for state borders to remain open.
Over recent months we witnessed snap border closures to the whole of NSW despite few cases outside Sydney, to Queensland over only two cases, to WA over a single case, and then to Victoria. As a result, the travel plans of thousands of Australians were thrown into disarray.
As it stands, no Australian can be confident to book travel and accommodation when state governments can shut borders at a moment's notice, and throw travelers into isolation, over only a few virus cases among millions.
Unless confidence in domestic travel is restored, planes and hotels will remain half filled and the tourism industry will suffer.
Temporary financial support is a short-term stop gap only. Australia's tourism industry will only recover when the systems surrounding border closures and quarantine improves.
The federal government should lead on this front by funding and building national quarantine facilities modelled on Howard Springs, in turn shifting quarantine out of risky, densely-populated city hotels where community transmission risks are high.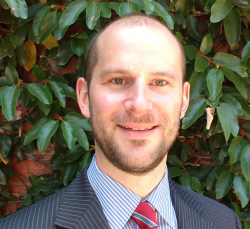 Latest posts by Unconventional Economist
(see all)