Alan Kohler has published a detailed article at The ABC decrying the impact that record low deposit rates is having on retirees, claiming that "retirees are collateral damage" in the Reserve Bank of Australia's (RBA) war against low inflation:
I think retirees are mostly just collateral damage in the war against low inflation. They happen to be in the way of the RBA's efforts to get borrowers to spend and/or borrow more, the idea being that there are fewer retirees being impoverished and spending less than there are borrowers spending more…

RBA Governor Philip Lowe says interest rates are likely to stay where they are until 2024; it looks like being a long winter.
Superficially, Kohler has a good point. The RBA's indicator deposit rates have fallen to record lows.
The average 1-month term deposit rate was just 0.05% in February, while the average 3-month and 6-month term deposits averaged only 0.10% and 0.20% respectively:
At the longer end of the curve, rates on 1-year and 3-year term deposits fetched only 0.30% and 0.35% respectively in February:
Whereas the average rate across all deposit terms was a record low 0.20% in February 2020, a huge change from the 5.20% earned when the Global Financial Crisis hit in June 2008.
So yes, savers are being adversely impacted by record low rates, and most of these are retirees. But the equation is not that simple.
Retirees also have by far the highest home ownership rates in the nation at over 80%, according to the latest Census:
Thus, retirees will have enjoyed large gains in wealth (not to mention shares) from the latest surge in the property (and share) market. This wealth can easily be 'cashed-in' via the Pension Loan Scheme – the government's reverse mortgage program.
We should also remember that Australians aged 65 and over have enjoyed by far the biggest wealth gains over recent decades, according to the Household, Income and Labour Dynamics in Australia (HILDA) survey:
Prior to 2010, the median wealth of people aged 65 to 74 was less than that of those aged 45 to 54, but by 2010 the median wealth of the 65 to 74 age group had overtaken the median wealth of those aged 45 to 54. This reflects the very strong growth in median wealth between 2002 and 2018 for the 65 to 74 age group, with the median increasing by 98.1%. Growth was also strong for the oldest age group, increasing by 83.4% between 2002 and 2018.
In short, while Australia's retirees may be disadvantaged by low deposit rates, they are gaining elsewhere and remain the luckiest cohort in Australia.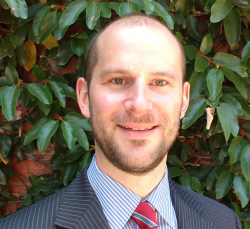 Latest posts by Unconventional Economist
(see all)