As we know, the Australian Prudential Regulator, APRA, is corrupt. Its head, Wayne Byers, was re-appointed by Treasurer Frydenberg in the midst of the Hayne Royal Commission before it could bring down its findings on anything. A clear 'jobs of the boys' moment rendered appalling as the Hayne RC made clear how badly APRA had failed during the last bubble episode under Byers's leadership.
But, even corruption has its limits with a free press still half in operation. APRA will eventually be forced out of its control fraud to tighten the lending driving tearaway property prices. What will be the triggers? The disgraced Byers was on the hustings yesterday giving a few hints:
High LVRs will be a trigger.
High debt-to-income ratios as well.
And market share originated by brokers.
Byers hosed all three as requiring near-term action: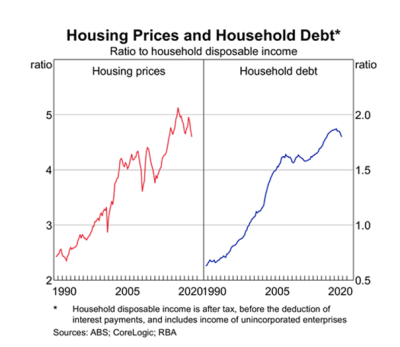 He went on to say:
Household debt has declined relative to incomes. Serviceability costs have fallen.
Investor lending and interest-only are low.
High LVR, DTI and broker origination is rising but understandably so given first home buys are rampant.
APRA could intervene with targeted macroprudential similar to 2015 and 2017 or lifting the capital buffer or whacking non-bank lenders.
A few points then:
There is no mention of the mortgage buffer which determines what level banks must assume for future interest rates above the current cash rate in serviceability calculations so APRA is not considering tightening it even if it does move.
Nor is the FHB excuse to do nothing encouraging. High LVR is arguably more not less dangerous for FHBs over investors so this is a purely political position.
In short, corrupt APRA will do nothing this year, as expected, so house prices will run. Obviously, this means that lending standards will decline and household indebtedness will get worse.
But regulators have a big problem over the horizon. 2022 will witness a booming global economy but a materially slower Chinese economy with tumbling commodity prices for Australia in particular. Along with whatever other trade attacks it can launch. We will also be slower than most in opening borders given the Morrison Government's vaccine rollout shocker.
As local fiscal policy tightens from here and the property boom triggers falls in household savings with excess consumption, we will use up our post-COVID catch-up growth pulse over the next year.
By 2022, then, we'll have a slowing economy undergoing another external income shock, just as the housing metrics that APRA follows push towards the triggers for tightening.
By refusing to tighten macroprudential policy now to slow house prices and push more of the RBA easing into a lower Australian dollar, APRA is setting us up for a pro-cyclical accident in 2022. How does that serve the cause of "financial stability"?
Such are the contradictions at the heart of Australia's broken monetary regime.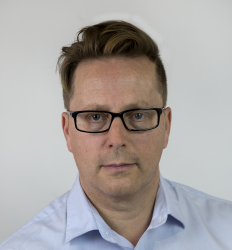 Latest posts by Houses and Holes
(see all)