A lack of support in the Senate has prompted the Morrison Government to put its draft legislation to abolish responsible lending laws on the backburner until at least June.
Consumer Action Law Centre CEO Gerard Brody has urged senators to reject the legislation if and when it returns to the upper house, arguing that banks will be less accountable and consumers will have fewer legal rights if the legislation is enacted.
From The Australian:
"I'm telling senators they should oppose the changes and that they're right if they have concerns," Mr Brody said.

"The bill was announced when the economy was tanking but the property market is now hot, so one of its key justifications no longer exists.

"If the legislation is passed, there will be diminished accountability for banks and individual legal rights will be taken away."
The withdrawal of the bill is a small victory for due process.
As we know, the Hayne Banking Royal Commission (RC) explicitly recommended that responsible lending obligations remain in place after witnessing many cases of irresponsible and predatory lending:
Thus, the Morrison Government's reforms would have directly contravened the very first recommendation of the RC, which handed down its final report only two years ago.
As noted by Gerard Brody above, the justification for axing responsible lending obligations has also disappeared. The mortgage and property markets are experiencing explosive growth, which is bonafide evidence that restrictive credit is not an issue:
Thus, removing responsible lending obligations would simply pour more mortgage fuel on the housing bonfire.
Australia's financial regulators are also becoming concerned about deteriorating lending standards. Therefore, removing responsible lending obligations would work at cross-purposes and risks APRA responding sooner with macro-prudential tightening.
The Morrison Government should admit that it erred in proposing this legislation and junk it altogether. It is precisely the wrong reform at the wrong time.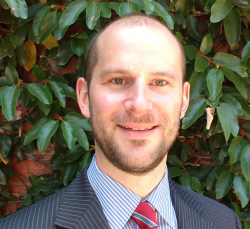 Latest posts by Unconventional Economist
(see all)