It has been coming for a long time now. Since 2014, the Coalition Government has allowed an evil gas export cartel to corner Australian energy markets by occupying and shipping offshore all of our gas. This drove local gas prices wild, from $3Gj to $20Gj, and because gas-fired power sets the marginal cost of electricity in the NEM, drove power prices crazy as well.
It is darkly amusing to observe that, in today's environment of transitioning power, what this amounted to was the installation of a privately-owned carbon tax. Unlike the original carbon price, which charged polluters and reimbursed consumers, costing them nothing, the sneaky Coalition version rewarded polluters with super highly-priced electricity and charged consumers via utility bills.
And now it has had its way. The crazy power prices driven by gas incentivised new supply from much cheaper renewables. To wit, today at the AFR:
Energy Australia is to shutter Yallourn early in 2028.
Cheap wind and solar are the cause, along with falling COVID demand.
There is some kind of "safety net" (that is subsidy courtesy of yourself) with the VIC government to keep it open that long.
Catherine Tanna, CEO of EA, said it would install a 350MW battery as a partial offset.
This is so chock full of irony that it is difficult to know where to start. Cath Tanna was perhaps the key architect of the private carbon tax when she ran British Gas and developed the QCG LNG export plant. When BG was sold to Shell, Tanna moved downstream to Energy Australia to enjoy the earnings windfall delivered for power producers delivered by the resulting huge gas price hikes.
That lasted for a few good years. But the resulting surge in renewable investment is now hammering EA as it has failed to innovate swiftly enough and is stuck running off stranded coal assets.
More broadly, expect this to continue and accelerate. The private carbon tax of an astronomical gas price has done its work and super-competitive renewables just keep getting cheaper:

And cheaper:

Aaaaaand cheaper:

Both gas and coal are already priced out. Soon they will be as dead as the dinosaurs that they burn.
Congratulations must go to the Coalition's secret private carbon tax – in the form of a rapacious gas cartel – that has enriched a whole bunch of mates as it delivers decarbonisation.
Not so much to the gouged, extorted and browbeaten Australian people who threw away a free carbon price in order to pay oligarchs for the privilege of not burning alive.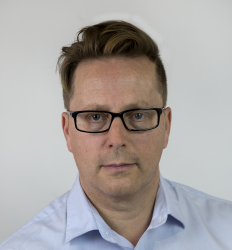 Latest posts by David Llewellyn-Smith
(see all)