The terrible vaccine rollout of the Morrison Government has a new problem today. Having allowed political connections to infect its vaccine procurement policy, we have little or no alternatives to the Astra Zeneca vaccine that has been dogged by problems in Europe. Those have been resolved now but a new problem has emerged in Canada:
Canada has paused the rollout of the AZ vaccine to people under 55 years of age.
This is a throwback to the previous issues with thrombosis that were identified in Europe and then resolved as limited to rare conditions that were easily treated.
New data suggest the risk is as high as 1/100k, 10x higher than the previous 1/1m. Most impacted were women.
The rare condition transpires 4-20 days post-vaccine.
Canada can afford to pause the rollout of AZ because it is far ahead of Australia already and its procurement policy included three major vaccines, not one politically connected version:
As we know, Australian authorities have given short shrift to such concerns. But AZ problems have already lifted vaccine hesitancy in Europe:
And similar has filtered into Australia as well.
The Australian vaccine rollout is going very poorly already as the Morrison Government fails to deliver it while stoking demand. Leaving us very far behind target. Indeed, we are currently in the unlucky last category worldwide, right down there with Africa:
Thankfully, state premier vigilance means the cost to Australia from Morrison Government ineptitude will be counted in many billions of dollars not deaths.
One can only wonder who will be rolled out next in a showbiz marriage to become the 'Prime Minister of vaccines' to deflect responsibility from a flailing PM.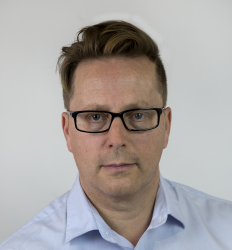 Latest posts by David Llewellyn-Smith
(see all)