Roy Morgan Research has released its business confidence survey for February, which reported its "highest three-month average sentiment since January to March 2014".
Business confidence rose 0.3pts (+0.2%) to 120.8 in February to be 7.3pts above the long-term average of 113.5 (see next chart).
Business Confidence is now 16.2pts higher than it was a year ago, with 55.5% of businesses believing the next 12 months is a 'good time to invest in growing the business' 60.6% expecting 'good times' for the economy over the coming 12 months.
All six Australian States are recording higher business confidence than this time last year, with South Australian businesses most optimistic and Victorian businesses least optimistic (see next chart).
Roy Morgan CEO, Michelle Levine, believes that Victoria's lower business confidence is related to the pending end of JobKeeper in late-March:
Business Confidence is lagging in Victoria at 111.6 in February – the lowest of any State and likely caused by the impending end of the JobKeeper wage subsidy. The latest figures released by the Australian Treasury show 626,000 Victorians receiving the subsidy in the December quarter 2020 – equal to 18% of all employees in the State and a far higher rate than anywhere else.
Victoria's poor management of hotel quarantine and propensity for hard lockdowns is also likely playing a part.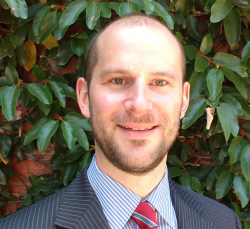 Latest posts by Unconventional Economist
(see all)