Roll up for the showbusiness wedding of 2021. The red carpet will glitter. The paparazzi mosh pit heave. The women's magazines bid furiously. The gltiz. The glamour!
Morrison's cabinet reshuffle has promoted two new women to the cabinet so they now make up seven of 23 spots!
Nobody has been dropped so Morrison will carry three abuse-tarnished (in political terms) MPs to the next election.
Marise Payne will head, with Morrison, a new cabinet taskforce to stop the blokes from not being woke (even though her Ministry for Women has not released a single statement in the past year).
Amusingly, Morrison has delivered a tricky way to shift media attention from his blokey ineptitude to a wokey sheila because Senator Payne "is effectively, amongst her female colleagues, the prime minister for women".
In short, bloke meets woke in 2021 showbiz wedding of the year! Typical Scotty from Marketing but getting very bloody weird.
Meanwhile, in the real world:
That's the rub. This has now turned positively strange as the entire government warps around weirdo Scott Morrison's psychological failure to come to terms with the very simple notion that blokes should not rape wokes.
So, from here on we will see a non-stop campaign by women to unseat this government until the election day. It will certainly compromise, and very likely drown out, every policy debate, statement or intent. That's what comes of resolving nothing.
If it were not for the long-suffering women of parliament and their right to your empathy, your correspondent might be inclined to ask for it.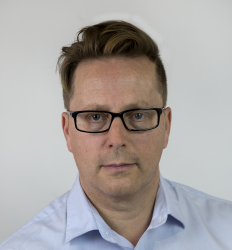 Latest posts by David Llewellyn-Smith
(see all)