The Morrison Government recently put its proposed changes to responsible lending laws on hold, with the Senate now scheduled to vote on the bill in June.
Banking industry leaders have been lobbying senators to pass the reforms, with National Australia Bank CEO Ross McEwan contending that scrapping the responsible lending laws will not result in a surge in risky lending.
The Morrison Government will require the support of at least three crossbenchers to pass the bill, given that Labor and the Greens oppose the abolition of responsible lending laws.
From The AFR:
Australian Banking Association chief executive Anna Bligh, who is accompanying bank executives in Canberra, said the changes were about the "speed and ease" of loan applications and ending overlapping regulation…

"We do not want a return to the bad old days of no-doc home loans that led to a high level of mortgage defaults," [One Nation Senator Malcolm Roberts said]…

"I am also concerned that the home loan market is at unsupportable levels and allowing less diligence in lending is the last thing the economy needs right now"…

"Removing RLOs [responsible lending obligations] would not only tear down protections for customers but expose the economy to unnecessary risk at a time when housing prices and mortgage lending are experiencing rapid growth," [Labor financial services spokesman Stephen Jones said]…
This issue is really about due process.
Only two years ago, the Hayne Banking Royal Commission (RC) released its final report. The RC was so concerned about predatory lending that its very first recommendation was to maintain responsible lending obligations in their existing form:
The only thing that has changed between now and then is that Australia's mortgage and property market are experiencing massive booms and regulators are becoming increasingly concerned about lending standards, with many commentators tipping that APRA will soon be forced to step in with macro-prudential tightening.
With mortgage commitments running at an all-time high, there is clearly no issue with consumers gaining access to finance. Quite the opposite.
Given these truths, now is precisely the wrong time to contravene the Hayne RC and scrap responsible lending obligations. Doing so would only pour more fuel on the mortgage/housing bonfire.
It would also force APRA to hasten macro-prudential tightening, meaning that lending policy and prudential regulation would be working at cross-purposes.
In short, the Senate must uphold the Hayne RC, block the legislation, and keep responsible lending obligations in place.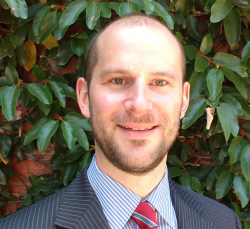 Latest posts by Unconventional Economist
(see all)